2018 Virtuoso Festival
The Seattle International Piano Festival (SIPF) is proud to present for the fourth time the Virtuoso Festival for local and international pianists, violinists, and chamber musicians featuring works from the Romantic to the current era. Participants of any age or nationality may participate. This competitive event was created to provide performing opportunities for those who wish to share their love of Romantic, Impressionistic, and Modern repertoire (for solo piano, violin, and chamber music with piano) and to provide performers with constructive feedback from performing and teaching masters.
This festival sets forth narrowly defined age groups so that they may be fairly judged, and generously decorated. Those familiar with previous years, should note the festival's divisions, format, and important details, including:
REGISTRATION: the form is now online, accepting credit cards for application fees and online signatures. The form is available here
NOTIFICATION: participants may now seek their time slots by Tuesday, May 1 on the itinerary page, rather than email notification.
CLARIFICATION (added March 28): multiple movements/miniatures/selections chosen from the same super-set are considered "single works" for the purpose of subdividing performance divisions. Examples include multiple movements from Schumann's Kinderszenen, Op.15, or two movements from Chopin's Sonata in B minor.
INTERNATIONAL PARTICIPANTS: participants of all nationalities are welcome to apply.
ADDITIONAL STYLE PERIODS: continuing the tradition set forth in 2017, the Virtuoso Festival includes Romantic, Impressionistic, and Contemporary styles for pianists, violinists, and chamber musicians.
GRAND PRIX: the bi-annual Grand Prix will not be offered in 2018, being offered exclusively on odd years.
SINGLE WORK  / MULTIPLE WORKS: the additional subdivision of solo participants into single work, or two or more works of at least two contrasting styles.
PRIZES: gold, silver, bronze medalists, plus any number of honorable mentions
2018 Virtuoso Festival Rules, Guidelines, and Agreement

Application Deadline: The online registration period closes at 11:59 pm, Thursday, April 26. The festival takes place all day Sunday, May 13. Participants may check their time slots shortly after May 1. Click here to be directed to the application form. Please be sure to read the entire rules, guidelines, and agreement.
2018 Virtuoso Festival Adjudicators: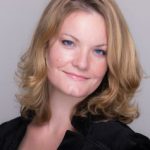 Chelsea Bloomberg – Holding a Master of Arts degree in music and a Bachelor of Music in piano performance and pedagogy from Washington State University, Ms. Bloomberg completed her performance studies under Dr. Gerald Berthiaume, then director of the WSU School of Music. She has participated in many competitions and has performed many recitals, both as a soloist and as a collaborative pianist. As a high school student, she worked with Judy Baker, NCTM and became involved with… more…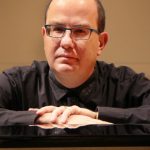 Dr. Alexandre Dossin – Before joining the University of Oregon music faculty in 2006, Alexandre Dossin was a member of the faculty of the University of Louisiana at Lafayette from 2001–02, and from 2002–06 at the University of Wisconsin at Eau Claire. Dossin's principal teachers were Sergei Dorensky at the Tchaikovsky Conservatory and William Race and Gregory Allen at the University of Texas at Austin. In 1997 Dossin was the youngest person ever to receive the prestigious State Award "Ambassador… more…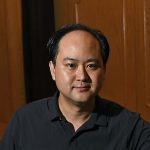 Dr. Francis Yang – Canadian pianist, Francis Yang, has performed in cities such as London, Paris, Montreal, Vancouver, Buenos Aires, Quito, and Montevideo at events such as the 37th International Festival Encuentros in Buenos Aires, a lecture recital at London's Royal Academy of Music, and the VIII Bienal of Contemporary Music in Cuenca, Ecuador. He has played with the Orquesta Sinfónica de Cuenca, and the Natchitoches-Northwestern Symphony. Yang has participated and played… more…
Link: Application Form