2019 Seattle International Piano Competition Jury
2019 Final Round Jury
2019 Guest Artist
2019 Preliminary Listening Committee Pool
2019 Preliminary Round Results
This year, the SIPF is proud to invite a stunning array of guest artists and master teachers to join the 2019 jury. Note that jurors are selected from the following list for each category of the 2019 competition on a case by case basis in order to avoid any conflict of interest.
2019 Final Round Jury (TBA in October)
Albert Attenelle (Spain), María Manzano (Spain), Ewa Skardowska (Poland), and chair of the jury, Alexander Tutunov (Belarus/USA)
2019 Guest Artist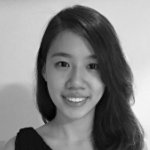 The SIPF proudly presents 2017 President's Prizewinner, Hsiujung Hou, in a performance prior to the announcement of awards during the 2019 Seattle International Piano Festival.
2019 Preliminary Listening Committee Pool
This section will be updated as members are added to the pool. Committees are not assigned until all applications have been collected and processed. At that time, committees are formed and assigned to specific categories. Jurors are not assigned to any committee in which a current or former student may be participating. In some instances, the listed members of the pool below may not be assigned to a committee.
Preliminary Pool: Dr. Peter Mack, Dr. Alexander Tutunov, and Dr. Ross Salvosa
2019 Preliminary Round Results
Preliminary round results will be posted in October.