Final Round: Collegiate Artists
In the afternoon of October 9, the SIPF presents two more categories to compete for the gold in this hybrid online event. This page will be updated with randomly ordered finalists of the Final Round: Collegiate Artists category at 1 pm, PDT (UTC-7).
Online attendees may cast their vote for Audience Favorite in each of these categories until 11:59 PM PDT (UTC-7) Sunday evening.
ANNOUNCEMENT: WINNERS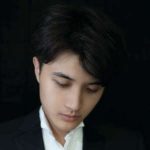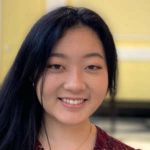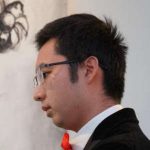 Gold Medalist: Muzi Zhao (China)
Silver Medalist: Cameron Akioka (USA)
Bronze Medalist: Zhengyi Huang (China)
Audience Favorite Award: Cameron Akioka (USA)
James Miles Memorial Presidential Prize: Cameron Akioka (USA)
Instructors of the Finalists (in alphabetical order): Boris Berman, Alan Chow, Jeffrey Kahane, Yoshi Nagai, Jon Nakamatsu, and Logan Skelton.
Unranked Semi-finalists (in alphabetical order): Sakurako Jayne Abe (Canada), Eunseon Ahn (South Korea), Xingyi Chen (Hong Kong), Zixin Chen (China), Matthew S Figel (USA), Tarje D Grover (USA), Yungyung Guo (China), Hanxiao Lai (China), Jiyeon Lee (South Korea), Hao Liu (China), Jie Luo (China), Nikolai Dmitrievich Nesterov (Russia), Xu Peng (China), Nicholaus C Poelwijk (USA), Jenna Aziza D Salliman (Philippines), Mira Carole Walker (USA), Yiguo Wang (China), You Wu (China), Rui-jia Yang (China), Xinyue Yang (China), Ivan Yumagulov (USA), Yinteng Zhao (China).
43 participants from Canada, China, Hong Kong, Japan, Philippines, Russia, South Korea, Taiwan, and the United States submitted entries for the Collegiate Artists category of the 2022 Seattle International Piano Competition.
---
Zhengyi Huang (China) 
Frank (Zhengyi) Huang is from Shenzhen, China. After graduating from middle school, Frank made the decision to move to the United States to study with Dr. Jay Hershberger. After high school, Frank was granted numerous scholarships to the Shepherd School of Music and earned his Bachelor of Music degree with Dr. Robert Roux.
Frank has won the first prize of the Chinese National Elegant Young Artists Competition in 2009, the first prize of The Third Hong Kong International Piano Competition China Division in 2013, the grand prize of the Fargo-Moorhead Symphony Orchestra Young Artists Solo Competition in 2016, and second prize in the Mika Hasler Competition in 2017. Last year, he has won first prizes in the Houston Ruth Burr piano competition, the Young Texas Artists Music Competition, Serbia World Open Music Competition, as well as in the Rising Concert Artist category at the Chicago International Piano Competition. His recent competition wins this year include first prize in the Marian Garcia Piano Competition, first and audience favorite prizes in the Grand Junction Concerto competition, second place in the MTNA-Steinway Young Artist National Final, and first place in the Rosamond P. Haeberle Piano Award competition. During this summer, he received full tuition scholarships to attend the Gilmore, Rebecca Penneys, and Piano Texas international festivals. Frank is pursuing his Master of Music degree with Dr. Logan Skelton at the University of Michigan under a full tuition scholarship.
Antonio Soler: Sonata in G minor, R.32
Sergei Rachmaninoff: Sonata No.2 in B-flat minor, Op.36 (rev. version)
– i. Allegro agitato
Igor Stravinsky: Trois mouvements de Petrouchka
– i. Danse russe
– ii. Chez Pétrouchka
– iii. La semaine grasse
---
Jianyi Gu (China) 
Jianyi Gu, was born in 1997 in Zhuhai, China. She started learning piano at the age of 8. At the age of 12, Gu was admitted by Central Conservatory of Music, Piano Academy in Gulangyu studied with Professor Xiao Wu and Yuntian Liu. Gu has performed master classes with Zhe Tang, IIja Scheps, Jerome Lowenthal, William Grant Nabore, Kathryn Brown, Kate Lee. She has won the second prize in Zhuhai Piano Competition, the first prize in Hongkong Grieg and Bartok Piano Competition in Guangdong division, the third prize in Bluthner Piano Competition in Xiamen division, the second prize in Los Angeles Liszt International Piano Competition, the first prize in Orbetello Piano Competition, the first prize as well as the prize for interpretation of composition in Franz Liszt in Gustav Mahler Prize Piano Competition. The second prize of Pacific Stars International Piano Competition. The third prize of The 16th LISMA International Music Competition. She has performed in several different venues such as, Carnegie Weill Recital Hall, Gulangyu Concert Hall, Xiamen Hongtai Concert Hall, Zhuhai Concert Hall, Oberlin Warner Hall and Eastman Kilbourn Hall.
She graduated from Oberlin College in 2020, and she is currently a DMA student at Eastman school of music under the guidance of Prof. Alan Chow.
Antonio Soler: Sonata in G minor, R.32
Johann Sebastian Bach: Prelude and Fugue in D major, BWV 874
Sergei Prokofiev: Sonata No.6 in A major, Op.82
– i. Allegro moderato
Ludwig van Beethoven: Sonata in D major, Op.10, No.3
– i. Presto
---
Muzi Zhao (China) 
Born in 1998, Muzi Zhao began studying piano at the age of four under the tutelage of Young Zheng. He studied with Professor Gabriel Kwok from 2008 to 2016 at the Junior Music Program at the Hong Kong Academy for Performing Arts, and with Prof. Alan Chow and Prof. James Giles at Northwestern University from 2016 to 2021. In 2021, he was accepted to Master of Music program in Piano at the Yale School of Music with a full scholarship, and is currently studying with Professor Boris Berman and Professor Wei-Yi Yang.
The awards Muzi won include 4th prize at the Gina Bachauer International Junior Piano Competition (2012), gold prize at the 14th Chopin International Piano Competition in Asia (2013), 1st prize at the Fourth Kawai Asian Piano Competition (2013), 5th prize at Ettlingen International Competition for Young Pianists (2014), 1st place at the Emilio del Rosario Concerto Competition, 3rd prize at the PianoArts North American Competition (2018), ACIM/Antena 2 prize at Obidos (2019), 2nd prize at the Brancaleoni International Online Piano Competition (2020), 3rd prize at the 2021 MTNA (Music Teachers National Association) Young Artist Piano Competition and 2nd prize at the 2021 Weatherford College International Piano Competition. Recently, he was just awarded the 2021 Luminarts Classical Piano Fellowship from the Luminarts Cultural Foundation.
Recent musical activities include performances with the Torun Symphony Orchestra, Milwaukee Symphony Orchestra and Sichuan Philharmonic Orchestra as resident artist. As a solo artist, he has performed recitals at several venues including Chicago Arts Club, Galvin Recital Hall, Alkek Fine Arts Center, Shenzhen Concert Hall, Poli Theatre, and Carnegie Hall. Besides, he has worked with Dang Thai Son, Kevin Kenner, Rafal Blechacz, Daejin Kim, Boris Slutsky and Katarzyna Popowa-Zydroń during summer festivals including Paderewski Piano Academy, Frost Chopin Academy, Mozarteum Summer Academy and Obidos International Piano Master Classes & Festivals.
Antonio Soler: Sonata in G minor, R.32
Franz Liszt: Années de pèlerinage III, S.163
– Jeux d'eau a la villa d'este
Isaac Albéniz: Iberia, Book 2
– Triana
Olivier Messiaen: Vingt Regards sur l'enfant-Jesus
– x. Regard de l'Esprit de joie
---
Jung Eun Kim (South Korea)
Jung Eun Kim is quickly becoming a sought-after pianist both as a soloist and chamber musician. An Osher Foundation Scholar, Jung Eun is currently completing an Artist Diploma in Piano Performance at the San Francisco Conservatory of Music, where she also received double Master's degrees in solo piano and chamber music under the guidance of Yoshikazu Nagai and Jon Nakamatsu. She frequently concertizes in both the Bay Area and beyond. A native of Changwon, South Korea, she made her solo debut with the Changwon Philharmonic Orchestra at age 11. Since then, she has won several prizes both in the United States and South Korea at the Wideman International Piano Competition, Berkeley Piano Club and Beethoven Piano Competition in Seoul. Jung Eun has also been featured on numerous national radio engagements including From the Top, Hawaii Public Radio, and WUSF National Public Radio. As part of the Winners' Concert at the Chautauqua Music Festival, she performed a solo recital of works from Bach to Rachmaninoff. In the Fall of 2019, she made her San Francisco debut as a winner of the San Francisco Conservatory of Music Concerto Competition, performing Rachmaninoff's Rhapsody on a Theme of Paganini with conductor Edwin Outwater.
Equally captivating as a chamber musician, Jung Eun and her San Francisco-based L'arc Trio received an InterMusic SF grant, which allowed them to commission a brand-new work titled "Ominous Machine" by Berkeley-based composer Vivian Fung. She and her piano trio, winner of the Barbara Fritz Chamber Award, pursues projects that combine new works and classic pillars of the piano trio repertoire into creative, modern programs. During her Masters' studies at SFCM, Jung Eun had the opportunity to work extensively with numerous artists like Tessa Lark, Norman Fischer, Ian Swensen, Jean-Michel Fonteneau and David McCarroll.
In her free time, Jung Eun enjoys traveling, exploring new cuisines and reading music with friends.
Robert Schumann: Sonata No.1 in F-sharp minor, Op.11
– i. Adagio-Allegro vivace
– ii. Aria
Antonio Soler: Sonata in G minor, R.32
Franz Joseph Haydn: Sonata in A-flat major, Hob.XVI:46
– ii. Adagio
– iii. Presto
---
Cameron Akioka (USA)
Cameron Akioka, 22, graduated from Rice University this past May with a Dual Degree in Piano Performance and English Literature. She studied with Jon Kimura Parker and is currently pursuing her Master of Music under the tutelage of Jeffrey Kahane at the University of Southern California.
A native of Los Angeles, Cameron is a top prizewinner in several competitions including the San Jose International Piano Competition, Young Pianists Beethoven Competition and Pacific Musical Society Competition. Last fall, she was invited to perform in Mari Kodama's 32 Beethoven Piano Sonatas Marathon at the San Francisco Jazz Hall as a celebration of the composer's 250th birthday. In June of 2021, she participated in the PianoTexas International Festival and Academy as a Young Artist Performer. She is a 2017-2021 inductee of the MTAC Young Artist Guild of California, and as a part of the Guild performed six different solo recitals for various California branches. Other notable achievements include receiving first alternate at Rice's annual concerto competition, performing on NPR's "From the Top" and receiving a full scholarship from the National Chopin Scholarship Foundation.
Cameron is also an avid chamber musician and participated in Kneisel Hall's Young Artist Program this summer. In 2020, she was invited to the Sarasota Music Festival as a fellow. Previously attended chamber programs include Music@Menlo, Yellow Barn's Young Artist Program and the Bowdoin International Music Festival. She has debuted chamber works by notable young composers such as Sam Wu, Max Vinetz and Hannah Ishizaki.
After completing her Master of Music, Cameron plans to pursue an Artist Diploma and continue her performance career. In her free time, she enjoys playing tennis with her family and cooking Japanese food.
Igor Stravinsky/transcr. Guido Agosti: The Firebird
– Danse infernale
Antonio Soler: Sonata in G minor, R.32
J.S. Bach/Ferruccio Busoni: Chaconne, from Violin Partita No.2 in D minor, BWV 1004
---
Audience Favorite Award
Until 11:59 pm PM PDT (UTC-7), Sunday, October 9, cast your vote for the Audience Favorite award. This poll opens at 1 pm.
Results: click here