2017 Classical Viennese Festival
The Seattle International Piano Festival (SIPF) is proud to present the Classical Viennese Festival for the fourth time for pianists and violinists. This competitive event was created to showcase classical and pre-classical sonata forms. Important for clarity and formal understanding, the sonata and related classical forms are often neglected or underrepresented in competitive events, and to provide performers with constructive feedback from performing and teaching masters. Participants will receive educational evaluations by performing for adjudicators, and a chance to certificates and medals during this competitive event.
This festival sets forth a number of age groups, as well as several narrowly defined performance categories so that they may be fairly judged, and generously decorated.
The 2017 Classical Viennese Festival takes place Sunday, February 19, 2017 at Forest Ridge School of the Sacred Heart. Those familiar with previous years should note a number of changes, including:
7 and under non-competitive: identical to the 2016 Bach Festival, the 2017 Classical Viennese Festival will include a non-competitive division for participants, age 7 and under. Participants and parents receive special commentary and discussion about how to succeed and what to expect regarding festivals and competitions. All participants receive gold stars. Age 7 and under participants who wish to compete, may elect to participate under age 9 and under fully competitive divisions and groups.
Sons of Bach: the sonatas of CPE, WF, and JC Bach once again return to their own category.
Miscellaneous Works: the Miscellaneous Works category must include pieces that embody the style and spirit of the classical era. This means virtuosic, dance, or character pieces representative of romantic era works, including (but not limited to) waltzes, impromptus, etudes are not admissible. An example of inadmissible work considered "romantic" for all intents and purposes includes Weber's Invitation To the Dance or Waltzes by Clementi. Appropriate classical dance music includes German Dances, Ecossaises, and the like.
Professional Division: professional applicants are now invited to apply.
International Participants: similar to the 2016 Bach Festival, applicants from any nation may now apply.
Notification: participants may now seek their time slots by Tuesday, February 14 on the itinerary page, rather than email notification.
2017 Classical Viennese Festival General Rules and Application

Application Deadline: All applications must be completed by 11:59 pm, Thursday, February 9 Saturday, February 11, 2017 (deadline extended). Click on the icon to the left to download a copy of the rules. Participants may check the festival itinerary page shortly after Monday, February 13. Please do not inquire about time slots before February 14.
2017 Classical Viennese Festival Adjudicators:
Mark Clinton – Since entering the Preparatory Division of the Peabody Conservatory at age eight under the tutelage of Julian Martin, Mark Clinton has worked extensively with some of the world's foremost pianists, among them Leon Fleisher, John Perry, Carlo Zecchi, and Tatiana Nikolayeva. This critically acclaimed pianist has garnered prizes at such prestigious international competitions… read more…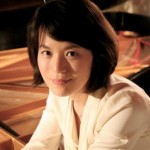 Julia Hwakyu Lee – Julia Hwakyu Lee, pianist, has performed solo and chamber music in New York, San Francisco, Las Vegas, Portland, Toronto and cities in Korea including Seoul. Dr. Lee is on the faculties of the University of Portland and Portland State University. Previously, she served on faculty at Southern Utah University and at the University of Wisconsin-Madison. Dr.Lee's many prizes… read more…