2020 Classical Viennese Festival
SEE IMPORTANT ANNOUNCEMENT REGARDING THE UPCOMING EVENT.
Video Recording Submittal Form
The Seattle International Piano Festival (SIPF) is proud to present the eighth annual Classical Viennese Festival for pianists and violinists. This competitive event was created to showcase classical and pre-classical sonata forms. Important for clarity and formal understanding, the sonata and related classical forms are often neglected or underrepresented in competitive events, and to provide performers with constructive feedback from performing and teaching masters. Participants will receive educational evaluations by performing for adjudicators, and a chance to certificates and medals during this competitive event.
This festival sets forth a number of age groups, as well as several narrowly defined performance categories so that they may be fairly judged, and generously decorated.
The 2020 Classical Viennese Festival takes place Sunday, March 15 at Forest Ridge School of the Sacred Heart. Those familiar with previous years should note a number of changes, including:
Concerto Division: The concerto division (for pianists) has been discontinued for 2020
REGISTRATION: the form is now online, accepting credit cards for application fees and online signatures. Participants are accepted on a first-come, first-served basis, and are capped at 220 entries for the 2020 festival.
Notification: participants may now seek their time slots by Tuesday, March 3 on the itinerary page. No email notification will be delivered due to the unreliability of e-mail.
Health Notice: due to the ongoing coronavirus outbreak, the SIPF has amended its award distribution. After prizewinner results of the festival have been posted online, awards, comment sheets, and certificates will be distributed via mail to the participant's instructor in order to limit the amount of public congregation taking place for the safety of the festival's attendees and organizers.
2020 Classical Viennese Festival General Rules and Application

Application Deadline: All applications must be completed by 11:59 pm, Thursday, February 27. Click on the icon to the left to download a copy of the rules. Participants may check the festival itinerary page shortly after Monday, March 2. Please do not inquire about time slots before March 3.
2020 Classical Viennese Festival Adjudicators: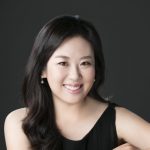 Kookhee Hong – Dr. Hong​, a native of South Korea, began piano lessons at age four and won first prizes in numerous Korean national competitions. She continued her studies at the Curtis Institute of Music in Philadelphia under tutelage of Elenor Sokoloff. She appeared in master classes by Emanuel Ax, Gary Graffman, Claude Frank, Sergio Perticaroli, Lev Natocheny and Peter Eicher. As a full scholarship student of Solomon… more…
Renny Ko – Renny Ko, born and raised in Northern California, began piano at the age of six and studied under Ms. Erna Gulabyan in the Pre-College Division of San Francisco Conservatory of Music. Under Ms. Erna Gulabyan's tutelage, she won numerous prizes in young artist competitions including the Yehudi Menuhin-Helen Dowling Competition, Burlingame Music Club Piano Competition, CMTANC youth piano competition, among… more…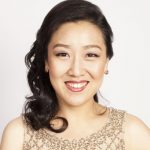 Minji Noh – Dr. Noh ​is active as a soloist and a chamber musician, and praised as a "superb pianist" by the ​Boston Globe. She started her piano career at age nine as a soloist with the Baroque Symphony in South Korea and subsequently appeared with others like Young Musicians Foundation Debut Orchestra, State Academic Orchestra of Ukraine, LA Sinfonietta, Orange County Symphony, La Mirada Symphony… more…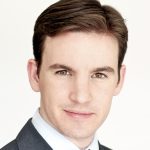 Stephen Pierce – South African pianist, Dr. Stephen Pierce enjoys a multi-faceted career as a performer, teacher, presenter, and scholar. At the USC Thornton School of Music he serves as the Director of Secondary Piano and Keyboard Pedagogy and teaches applied piano, and courses in piano pedagogy and keyboard literature. Pierce previously taught at the University of Northern Colorado… more…