2018 Classical Viennese Festival
The Seattle International Piano Festival (SIPF) is proud to present the Classical Viennese Festival for the fifth time for pianists and violinists. This competitive event was created to showcase classical and pre-classical sonata forms. Important for clarity and formal understanding, the sonata and related classical forms are often neglected or underrepresented in competitive events, and to provide performers with constructive feedback from performing and teaching masters. Participants will receive educational evaluations by performing for adjudicators, and a chance to certificates and medals during this competitive event.
This festival sets forth a number of age groups, as well as several narrowly defined performance categories so that they may be fairly judged, and generously decorated.
The 2018 Classical Viennese Festival takes place Sunday, March 11 at Forest Ridge School of the Sacred Heart. Those familiar with previous years should note a number of changes, including:
Concerto Division: New in 2018 is the inclusion of CLASSICAL CONCERTO REPERTOIRE. Choose a movement from standard classical concerti selections. This division is divided into separate piano and violin subdivisions.
Notification: participants may now seek their time slots by Tuesday, February 27 on the itinerary page, rather than email notification.
2018 Classical Viennese Festival General Rules and Application

Application Deadline: All applications must be completed by 11:59 pm, Thursday, February 22. Click on the icon to the left to download a copy of the rules. Participants may check the festival itinerary page shortly after Monday, February 26. Please do not inquire about time slots before February 27.
2018 Classical Viennese Festival Adjudicators: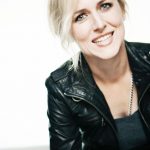 Dr. Susan Boettger – Susan Boettger has been very active as a performer, both as a soloist and as a chamber musician. Her genre- defying trio Take 3 has an active upcoming season as they embark in their upcoming tour across the US. She is currently the Director of Education in Lyceum Village, SPC, a position which creates a Conservatory experience for pre-college students. She is also the Executive Director and… read more…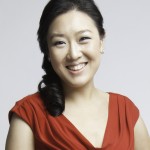 Dr. Minji Noh – Dr. Minji Noh began her piano career at age nine as a soloist with the Baroque Symphony in South Korea and subsequently appeared with the Young Musicians Foundation Debut Orchestra, State Academic Orchestra of Ukraine, Orange County Symphony, La Mirada Symphony, and Bellflower Symphony.  A strong believer in collaboration in music… read more…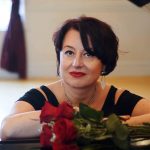 Marzena Lilian Szlaga – Polish born and educated Marzena Lilian Szlaga holds diplomas from her native country, including both a bachelor and master's degree in piano performance and pedagogy from the School of Music at the University of Wrocław (Uniwersytet Wrocławski). Continuing her studies in the United states, she completed her American master of music degree from Chicago… read more…