2019 Classical Viennese Festival
The Seattle International Piano Festival (SIPF) is proud to present the Classical Viennese Festival for the sixth time for pianists and violinists. This competitive event was created to showcase classical and pre-classical sonata forms. Important for clarity and formal understanding, the sonata and related classical forms are often neglected or underrepresented in competitive events, and to provide performers with constructive feedback from performing and teaching masters. Participants will receive educational evaluations by performing for adjudicators, and a chance to certificates and medals during this competitive event.
This festival sets forth a number of age groups, as well as several narrowly defined performance categories so that they may be fairly judged, and generously decorated.
The 2019 Classical Viennese Festival takes place Sunday, March 10 at Forest Ridge School of the Sacred Heart. Those familiar with previous years should note a number of changes, including:
Concerto Division: The concerto division (for pianists) has been discontinued for the 2019
Notification: participants may now seek their time slots by Tuesday, February 26 on the itinerary page. No email notification will be delivered due to the unreliability of e-mail.
2019 Classical Viennese Festival General Rules and Application

Application Deadline: All applications must be completed by 11:59 pm, Thursday, February 21. Click on the icon to the left to download a copy of the rules. Participants may check the festival itinerary page shortly after Monday, February 25. Please do not inquire about time slots before February 26.
2019 Classical Viennese Festival Adjudicators:
Maxwell Charles Adkisson – Pianist, Maxwell Charles Adkisson has performed solo and chamber repertoire ranging from Bach to Schoenberg. He was voted Best Classical Instrumentalist at the 2009 Scores of Sound Music Festival in Seattle, Washington. As a chamber musician, he was awarded first prize… more…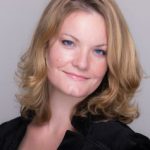 Chelsea Bloomberg – Chelsea Bloomberg, NCTM, holds a Master of Arts degree in music and a Bachelor of Music in piano performance and pedagogy from Washington State University. She completed her performance studies under Dr. Gerald Berthiaume, then director of the WSU School of Music. She has participated in many… more…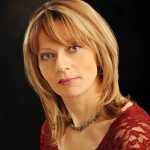 Dr. Ivona Kaminska – Dr. Ivona Kaminska is among the most successful and recognized artist-teachers today, evidenced by her pupils who garner top prizes in competitions each and every year. Combining the best of the Eastern European piano school with modern American pedagogy, she has helped generations… more…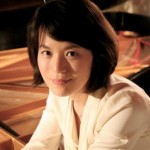 Dr. Julia Hwakyu Lee – Julia Hwakyu Lee, pianist, has performed solo and chamber music in New York, San Francisco, Las Vegas, Portland, Toronto and cities in Korea including Seoul. Dr. Lee is on the faculties of the University of Portland and Portland State University. Previously, she served on faculty at… more…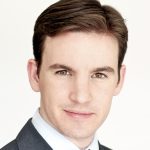 Dr. Stephen Pierce – South African pianist, Dr. Stephen Pierce enjoys a multi-faceted career as a performer, teacher, presenter, and scholar. At the USC Thornton School of Music he serves as the Director of Secondary Piano and Keyboard Pedagogy and teaches applied piano, and courses in piano pedagogy and keyboard literature… more…