2017 Seattle International Piano Competition Winners
Winners, Finalists, and Semi-finalists of the 2017 Competition
Professional
Collegiate
Amateur
Youth, Ages 9 and Under
Youth, Ages 10-13
Youth, Ages 14-18
Professional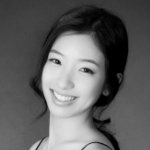 Gold Medalist: Ji Hyang Gwak (South Korea)
Born in Seoul, pianist Ji-Hyang Gwak began her piano studies at the age of seven. She continued her studies at Sunhwa Arts Middle and High school with Kyung Rok Park. She graduated summa cum laude from Seoul National University and earned her Bachelor degree with Hie-Yon Choi. Ji-Hyang attended Eastman School of Music, where she earned her Master of Music degree under the tutelage of Natalya Antonova. Ji-Hyang has won prizes in various competitions such as MTNA Young Artist Piano Competition, 39th Joongang Music Concours, Korea-Germany Brahms Associations Concours, etc. She performed in the 2012 University of Cincinnati College of Music PRAGUE Summer Academy in the Czech Republic and in the 2015 University of Florida International Piano Festival (UFIPF) in Gainesville, Florida as well. She also performed in Jancheon Art Hall with Bucheon Chamber Orchestra and as a soloist in Mozart Hall, Jungam Art Hall in Seoul. Ji-Hyang was the winner of the Eastman School of Music Concerto Competition allowing her to perform Rachmaninoff Piano Concerto No. 2 with Eastman Philharmonia in the Kodak Hall. She is currently pursuing her Doctoral Degree in Piano Performance at the University of Michigan, studying with Christopher Harding.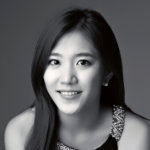 Silver Medalist: HwaYoung An (South Korea)
HwaYoung An was born in Seoul, South Korea. As a soloist, she won the second prize and the audience prize as well at San Jose International Piano Competition in 2017. Last year, she performed Prokofiev 3rd Piano Concerto with Boston University Symphony Orchestra as a winner of the soloist competition was followed by receiving the 1st prize from Boston University Richmond Piano Competition. In 2014, she has given a solo debut recital in Boston as a Seoul, Korea at Kumho Art Hall as a winner of the Kumho Foundation Young Artist Series Audition. In 2013, she was a finalist of the 32nd Delia Steinberg International Piano Competition in Madrid, Spain. In 2015, she was invited to participate in "The Pianofest in the Hamptons" in New York and performed her solos in various venues around the Hamptons area. She received her Bachelor of Music degree from Seoul National University, then moved to the United States to continue her studying. She got her Master of Music degree from Yale University School of Music and her Artist Diploma from The Colburn School. Her previous teachers are Peter Frankl, Ory Shihor and Kwi-Hyun Kim. Currently she is a Doctor of Musical Arts candidate with full scholarships at Boston University with Pavel Nersessian.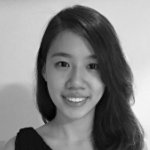 Bronze Medalist: Hsiujung Hou (Taiwan)
Born in Taipei, Taiwan, Hsiu-jung Hou began playing the piano at the age of five. Her study of music has been a long journey including an undergraduate degree from National Taiwan Normal University, a master degree in University of Michigan and is now studying for her doctoral degree in University of Michigan with Christopher Harding. As a soloist, Hsiu-Jung Hou has won several prizes such as the school concerto competition, YAMAHA Piano Competition awards, MTNA Michigan Performance Competition. She has also accumulated many performing experiences, attending several music festivals and receiving lessons given by Andras Schiff, Andrzej Jasinski, Leon Mccawley, Ian Jones and Jean-Marie Cottet. As well as an active chamber musician, Hsiu-Jung Hou has experiences performing great music with amazing instrumentalists. Performances have included concerts playing piano trio and quintet in International Music Conference in Bejing, piano trio in Salzburg International Summer Academy Student Recital and performed in duo concert in University of Michigan.
Other Awards and Honorable Mentions
President's Prize: Hsiujung Hou
Best Performance of an Etude by F. Chopin: HwaYoung An
Best Performance of a Sonata by D. Scarlatti: Hsiujung Hou
Audience Favorite Award: HwaYoung An
Teachers' Favorite Award: HwaYoung An / Ji Hyang Gwak (split)
Professional Finalists
HwaYoung An (South Korea), Ji Hyang Gwak (South Korea), Benjamin Hopkins (USA), Hsiujung Hou (Taiwan), Soo Jung Hur (South Korea), YiYing Wu (Taiwan), Lishan Xue (China), and Yuhan Yeh (Taiwan)
Instructors of the Finalists
Bernadene Blaha, Corey Hamm, Christopher Harding, William Heiles, Pavel Nersessian
Top-Ranking Semi-Finalist
Jiwon Choi (South Korea)
Unranked Professional Semi-finalists
JeeHae Ahn (South Korea), Xi Chen (China), Hyejin Cho (South Korea), Isabelle David (Canada), Chen-Shen Fan (Taiwan), Hyunejeong Kang (South Korea), Da-Hee Kim (South Korea), Jui-Sheng Li (Taiwan), Hanbo Ma (China), Masafumi Nakatani (Japan), Stephanie Ng (United States), Fang-Ching Tu (Taiwan), Dongni Xie (China), Baolong Zhang (Hong Kong), Yuting Zhou (China)
Instructors of the Semi-finalists
Christopher Harding, ProfessorKyoko Hashimoto, Ian Hobson, Douglas Humpherys, Ursula Oppens, Pamela Mia Paul, Joanne Polk, Daniel Pollack, Robert Roux, Jean Saulnier, and Boris Slutsky
Collegiate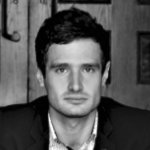 Gold Medalist: Artem Kuznetsov (Russia)
A native of Maikop, Russia, pianist Artem Kuznetsov has been hailed for his phrasing, virtuosity, lyricism and exciting energy. Artem has won Grand Prizes in the Ivanovka International Piano Competition, International Music Fraternity Sigma Alpha Iota and the Naftzger Young Artist Competition. He has earned prizes from the San Jose International Piano Competition, Crescendo Music Awards Competition, Wideman International Piano Competition, San Antonio Young Artist Competition and Bendizky International Piano Competition, Russia. After winning the 2017 Shepherd School of Music Concerto Competition Artem is going to be featured as a soloist, performing Tchaikovsky Piano Concerto No. 1 with Shepherd School of Music Symphony Orchestra during the 2017/2018 season. Artem has performed as a soloist and an avid chamber performer across Europe, Russia and the United States including venues such as Muziekcentrum Enschede, The Netherlands, the great Hall of Saratov State Conservatory, Russia; Schloss Ettlingen, Asamsaal, Germany; Associazione Giosuè Carducci – Como, Italy, Kauffman Center for the Performing Arts, Kansas City; The Trianon Theatre, San Jose, among others. His major teachers include Stanislav Ioudenitch and Jon Kimura Parker.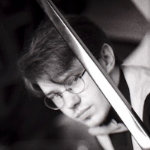 Silver Medalist: Andrei Andreev (Russia)
Andrei Ivanovich Andreev was born in Kok–Jangack, a small town in Kyrgyzstan where he lived 15 years until he moved to Saratov, Russia. In Saratov, Andrei completed his undergraduate degree at Saratov College of Arts, and his graduate degree at Saratov State Conservtory. In both schools he attended Albert Tarakanov's studio for piano performance. Albert Tarakanov is a pupil of Genrich Neuhaus and an eminent pianist of Russia. During his studies, Andrei began touring in Russia, Europe and the U.S. After completing his studies, Andrei performed for 4 years with the Saratov Philarmonic Orchestra as the principal keyboardist. In addition to his performance career, Andrei also taught piano at the Saratov State Conservatory for 2 years. Andrei has won several international and more than 10 Russian piano competition awards. Prizes include: 1st prize in The Way to Master a Skill International Piano Competition in Moscow, 2nd prize in 2nd Europe–Asia International Piano Competition, 2nd prize in the International Competition Developed to the Centennial Anniversary of Saratov State Conservatory. Andrei has also been awarded several government grants for his contributions to the art. Currently Andrei is a student at the University of Oregon.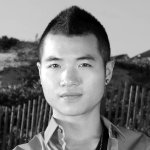 Bronze Medalist: Vincent Ip (USA)
Born and raised in New York City, pianist and figure skater Vincent Ip has recently completed a 35 city tour through Europe with Holiday On Ice. In the show "Time", he showcased his passion and expertise on both the piano and the ice, performing at world famous venues such as Le Lido in Paris, Lanxess Arena in Köln, Festhalle in Frankfurt and Barclaycard Arena in Hamburg, and Halle Tony-Garnier in Lyon. Vincent was awarded first prize at the 2016 Sigma Alpha Iota Concerto Competition and was invited to perform as the soloist with the MSFO at the Chautauqua Institution in July this year playing the Prokofiev Piano Concerto No. 3. He was also awarded Grand prize at the 2016 Camerata Artists International Concerto Competition and 1st prize at the 2015 Bradshaw and Buono International Piano Competition, leading to performances at Merkin Hall and Weill Recital Hall at Carnegie Hall. Vincent has performed in masterclasses with renowned artists from all over the world including Jerome Lowenthal, Jon Nakamatsu, Dang Thai Son, John Perry, Christopher O'Riley, and Malcolm Bilson. Vincent is currently pursuing his Master of Music degree at Rice University as a full scholarship recipient under the tutelage of Jon Kimura Parker.
Other Awards and Honorable Mentions
Audience Favorite award: Artem Kuznetsov
Teachers' Favorite award: Andrei Andreev
Collegiate Finalists
Andrei Andreev (Russia), Vincent Ip (USA), Martin Kesuma (Indonesia), Artem Kuznetsov (Russia), Anran Qian (China), and Jonathan Shin (Singapore)
Instructors of the Finalists
Alexandre Dossin, Jerome Lowenthal, Anton Nel, and Jon Kimura Parker
Top-Ranking Semi-Finalist
Nuno Ventura de Sousa (Portugal) — a pupil of Vladimir Viardo
Collegiate Semi-finalists
Vivian J Anderson (United States), Scott Alexander Downing (Canada), Felisien Felisien (Indonesia), Gregory Hartmann (United States), Jaeyoung Kim (South Korea), Yeon-Kyoung Ko (South Korea), Ching-Yi Lin (Taiwan), Ariel Mo (Canada), Miho Ohashi (Japan), Katelyn Tan (United States), Susan Xia (Canada), Ming-Hang Zhang (China), and Ruobing Zhang (China)
Instructors of the Semi-finalists
Bruce Brubaker, Ran Dank, Christopher Harding, Jerome Lowenthal, Marina Mdivani, Boris Petrushansky, Matti Raekallio, Alexander Shtarkman, Logan Skelton, Haewon Song, Frank Wiens, and Nelita True
Outstanding Amateurs (semi-competitive; listed in alphabetical order)

Stephen Bertges first studied piano at age seven and continued throughout his early adult years eventually earning Bachelors and Masters Degrees in Music at the Manhattan School of Music under the guidance of Robert Goldsand. Choosing an alternative career path he then earned an MBA from Columbia University and built a successful executive career in Silicon Valley working with new companies including Dow Jones, Apple, Microsoft, Roxio and Sybase. Returning to serious study in 2016 after a 37 year hiatus he has performed in Paris at the Concours des Amateurs, the Washington International Piano Arts Competition, the California State Conference of Music Teachers, and numerous performances in the San Francisco Bay area. Stephen currently studies with Sonia Leong of the Conservatory of Music at the University of the Pacific and with concert artist Daniel Glover. Stephen met his wife Celeste at the Manhattan School of Music. Also a graduate of the school and student of Robert Goldsand they recently celebrated their 42nd anniversary and enjoy playing and performing solo and duo piano repertoire.
John Gutheil began college as a piano performance major at California State University Northridge, transferring after his second year to UC San Diego to complete a degree in biology and pursue his interest in medicine. He went on to medical school and established a career in oncology clinical research. Currently, he is President and CEO of SciQuus Oncology, a company that conducts clinical studies of new cancer treatments. Over the past few years, he has rededicated himself to the piano and is immensely grateful for the excellent guidance and encouragement he receives from his current teacher, Karen Davis. He sees piano competitions as a way to focus his practice and motivate him to explore compositions that he may otherwise never try. When not at work or at the piano, John enjoys running and is an experienced marathoner. He also enjoys studying Italian and traveling extensively with his wife Christine. The Gutheil's share their home with their two rescued greyhounds, Fazioli and Taylor.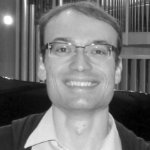 Tomáš Hostýnek (Czech Republic)
Born in the Czech Republic in 1991 Tomáš Hostýnek holds an M.A. degree in the field of international relations. Owing to his passion for foreign languages, popular culture and world affairs, he was quick to land a fulfilling job as an academic lecturing English and culture studies at the University of West Bohemia in the city of Pilsen. Concomitantly, he started taking piano instruction in his hometown at the age of 7 under the auspices of his grandparents and has been consistently devoting considerable effort into the art of playing, which, albeit his serious wrist injury from 2012, has led to some notable musical accomplishments both home and abroad, e.g.: 1st place in the National Competition of elementary music schools (2014), a semifinalist in the Czech Best Bar Pianist (2014), 1st places in amateur piano competitions in St. Petersburg (2016, "Piano Bridges"), Sofia and Kiev (2017, "Chestnut Piano"), and participation in a professional competition in Rome (2015). Now in the 4th year of secondary education at a local conservatory, he hopes to perform a piano concerto next year guided by his piano teacher Petr Novák with whom he enjoys performing around and beyond the region. Oh, and he likes quality videogames too.
As an infant, Yong Pan began to show a passion for music. At the age of 7, he finally got his first instrument, a piano. Since then he has truly fallen in love with playing the piano. A few months after some piano lessons, Yong Pan was able to play all of the melodies with accompaniments just by listening. Besides practicing the technical form of the works, he finds his inspiration by evoking composers. He understands them and has a strong connection with them. Every time he plays a work, Yong Pan becomes very involved and tries to imagine himself as the composer at the time of creation. Unfortunately, due to some limitations, Yong Pan was unable to receive all the music education he desires. That never stopped him from pursuing the music he loves. Yong Pan believes he is a free soul and music is a free country. In the free land of music, no limitations can stop him.
Stewart Uyeda is in the process of rekindling his relationship with the piano after a chance encounter with his former and now current teacher, Antoinette Perry, of the USC Thornton School of Music. When not struggling through "piano rehab" and attempting to plot a path back towards music, most of his time is dedicated to leading a data architecture and design team for USC Enterprise Data and Analytics where he specializes in business intelligence reporting and developing data visualizations with Cognos and Tableau. Stewart holds music-related degrees from California Polytechnic State University (BA), the Claremont Graduate University (MA), and the California Institute of the Arts (MFA), and has been fortunate to have studied at the Aspen Music Festival and School and, this past summer, at Idyllwild Arts. He lives in Los Angeles with his wife and their two feline fur-babies.
Laiza Marie Williamson, a native of Seattle, has been studying piano since the age of eight. For the past six years, Ms. Williamson has been a pupil of Dr. Ivona Kaminska-Bowlby. She has performed in such venues as Frye Art Museum, Seattle Art Museum, Benaroya Hall, the Polish Cultural Center, among others. She has performed in numerous festivals and competitions, having won several top prizes over the past five years. Aside from playing piano, she is also a vocalist who performs many different genres, from Italian Opera to Classic Rock, and is a member of a few choirs, including the Seattle Women's Swedish Chorus. She has won several top prizes in local piano festivals. In her spare time she also enjoys kayaking, fishing, running,powerlifting, her dog and three cats.
Other Awards and Honorable Mentions
Best Performance of a Prelude by F. Mompou: Stewart Uyeda
Best Performance of an Etude by F. Chopin: Yong Pan
Audience Favorite Award: Yong Pan
Teachers' Favorite Award: Stephen Bertges
Instructors of the gold medalists
Karen Joy Davis, Ivona Kaminska, Sonia Leong, Petr Novák, and Antoinette Perry
Youth, Ages 9 and Under (semi-competitive; listed in alphabetical order)
Emmie Guo, age 8, recently won the Grand Prix at Carmel Klavier International piano Competition, and the 1st Place and Judges' Distinction Award at The American Protégé International Competition of Romantic Music. Winning first place at The International Milan Piano Talent Competition in Italy at age 5, she is also the first place of The Hartford Chopin International Competition, MFHC Piano Competition, Sejong Music Competition, and International Grande Music Competition. Emmie has been invited to perform at XXII Miedzynarodowy Chopin Festival in Busku-Zdroju, Poland, Chicago Culture Center, and the Stern Auditorium at Carnegie Hall in New York City. Emmie enjoys sharing her music at libraries, senior centers, friends' birthday parties, and fund-raising event. Besides piano, Emmie enjoys drawing. She turns herself into a pony cartoonist after drawing thousands of ponies at home and during school. Emmie has been fortunate to learn piano from, in her own words, "the best piano teacher in the whole world", Ms. Sueanne Metz!
Meagan XinYan Lee, 9, has been a student of Dr. Tian Song since age 6. Meagan boasts an impressive array of international and national competitions prizes and awards, which include First Absolute Prize and EXCEPTIONAL YOUNG MUSICIAN Special Prize of Salzburg Grand Prize Virtuoso; First Place and Judges' Distinction Award of the American Protégé International Music Talent Competition; First Prize and Hazal Ghazarian Skaggs Award of Piano Teachers Congress Honors Program; First Place and Best Performance Award of American Protégé International Piano and Strings Competition; Gold Medal award of AADGT's International Young Gifted Musicians Festival; First Prize of Bradshaw & Buono International Piano Competition; First Place of 19th New York Music Competition; First Place of AFAF's Golden Era of Romantic Music International Competition; First Place of NYSMTA Winners Concert audition both 2016 & 2017; and many other top prizes. Meagan has performed at Isaac Stern Auditorium and Weill Hall at Carnegie Hall, Royal Albert Hall, Merkin Concert Hall, US Department of State, Ward Recital Hall, the Wiener Saal Mozarteum in Salzburg, Austria and TV Talent Shows. At age 9, Meagan has given two well received 30-minute solo piano recitals.
Ian Park, 9, started his piano education at the age of six with his parents, Dr. Andrew Park and Irene Park who are both pianists. He has won 'Grand Prix' from International Piano Festival Competition for Children and Youth "Villahermosa" in Mexico, 1st prizes from SYMF, MTAC Sonata Competition, Grand prizes from LANSUM International Competition and SATORI Competition. He also got a Jury's Award from Hong Kong International Young Musician's Competition. He is invited to perform at Illsley Ball Nordstrom Recital Hall in Benaroya Hall as a Gold medalist of Seattle International Piano Competition in September. In October 2017, he is also invited to perform at Carnegie Hall by American Fine Arts Festival. He has given solo performances in Zipper Concert Hall at Colburn School, Munson Hall at Azusa Pacific University, Cypress Hall at Cal State University of Northridge, Immanuel Methodist Church, and Moscow Music School. He also plays the cello and works on chamber music as well. He is currently studying with his teacher, Elena Makarova. For the past two years, he participated in John Perry Academy of Music Summer Festival at CSUN. Ian also loves sports and is in his swimming team and basketball team.
Other Awards and Honorable Mentions
Audience Favorite Award: Meagan XinYan Lee
Teachers' Favorite Award: Ian Park
Instructors of the gold medalists
Elena Makarova, Sueanne Metz, and Tian Song
Youth, Ages 10 to 13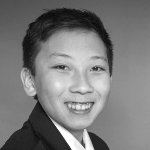 Gold Medalist: Lin Kai Zhang (Canada)
Lin Kai Zhang (Sunny) began his musical training at the age of three. When he was five, he studied with Dr. Jin Zhang in Central Conservatory of Music in Beijing. During his time in Beijing, Sunny achieved numerous awards in competitions such as Kawai Junior Piano National Competitions, Beijing Conservatory Junior Piano Festival, Shanghai Conservatory Junior Piano Festival and more. In 2010, Sunny was invited to perform at Beijing Concert Hall. Among many local and international competitions and festivals Sunny had participated, some of his many awards and prizes including a 2nd place at the Canadian Music Competition in 2015, 1st places at Richmond Music Festival and Kiwanis Music Festival from 2014 to 2017. He also won 1st at Pacific Youth Music Festival in 2014, 2nd place at Russian Music Festival in 2010, and an Honorable Mention at San Jose International Piano Competition in 2016. He won 2nd prize in 2017 Festival of Performing Arts of BC.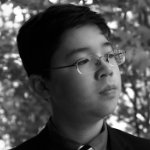 Silver Medalist: David Neese (USA)
After 3rd grade, David began homeschooling in order to seek more academic challenge. Upon re-entering school 2 years later, he was permitted to skip two grades and went into 8th grade. At age 13, David is currently a sophomore at Issaquah High School in WA state. David started playing piano at the age of 6, with his first piano teacher Mr. Harry Richardson. Four years later, David transferred to the Chopin Academy of Music and began studying under Dr. Christopher Bowlby. Under his tutelage David competed successfully in several regional competitions including the NW Romantic Festival, NW Virtuoso Festival and NW Classical Festival, where he won a number of 1st place awards. In the last 3 years David was also fortunate enough to have the opportunities to perform at various prestigious venues including Carnegie Hall, Benaroya Hall and the Seattle Art Museum. In his free time David enjoys listening to classical music, playing Lego, Risk, skiing with his family, watching Formula 1 racing with his father and brother, fishing and discussing Shakespeare with his grandfather, and studying up on his two favorite academic subjects, Physics and Chemistry.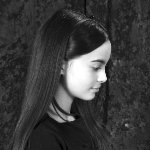 Bronze Medalist: Aliya Marie Alsafa (USA)
Aliya Alsafa began studying piano at the age of four at the Music Institute of Chicago. She was the first prize winner of the Emilio Del Rosario Concerto Competition, the Chopin Youth Competition in Milwaukee, Wisconsin, and the Walgreens National Concerto Early Music Division. Aliya has played at Carnegie Hall's Weill Recital Hall, Ravinia Bennett Gordon Hall, and Symphony Center for the "Keys to the City" festival hosted by Emanuel Ax. She was also selected for the inaugural Allianz Junior Music Camp through the Lang Lang International Music Foundation. Aliya currently studies piano with Matti Raekallio and Sueanne Metz. She has also studied with Mary Sauer, Claire Aebersold, and Ralph Neiweem. Soon after she began playing piano, Aliya took an interest in composition. In 2015, she won first prize in state and regional contests and second place nationally in MTNA for composition. More recently, as the MostArts festival's youngest competitor in 2017, Aliya won the audience favorite award. This fall Aliya will be a student at the Juilliard Pre-College. She is a Davidson Young Scholar and attends Whitney Young in Chicago, IL.
Other Awards and Honorable Mentions
Best Performance of an Etude by F. Chopin: Aliya Marie Alsafa
Audience Favorite Award: Richard Sheng
Teachers' Favorite Award: Aliya Marie Alsafa / Richard Sheng (split)
Youth, 10 to 13 Finalists
Aliya Marie Alsafa (USA), Leo Jergovic (USA), David Neese (USA), Dominic Pang (USA; in absentia), Richard Sheng (Canada), and Lin Kai Zhang (Canada)
Instructors of the Finalists
Gary Amano, Christopher Bowlby, Sueanne Metz and Matti Raekallio, and William Wellborn
Youth, Ages 14 to 18

Gold Medalist: Samuel Gliklich (USA)
Samuel Glicklich currently studies piano with Rina Dokshitsky and Colburn Artist-in-Residence, Jean-Yves Thibaudet. In addition, Samuel participates in Colburns Chamber Music Program. Samuel performs regularly on the Colburn Community School's weekly Friday Night Recitals, School Recitals, and Honor's Recitals. In March of this year, Sam participated in Colburn's Piano Extravaganza with Jean-Yves Thibaudet, where the two performed together as a duo. Sam was awarded first prize in the Senior Division of the Glendale Piano Competition this past April. In addition to his studies at Colburn, Samuel attended the Brevard Music Center's 2016 Summer Institute and Festival. He also participated in the Music Academy of the West's Merit Program in 2012 and 2013.  Most recently, Sam participated in The Art of the Piano at the University of Cincinnati College-Conservatory of Music, and then the Aspen Music Festival where he studied with Veda Kaplinsky and Ann Schein. Samuel is actively engaged in his Los Angeles community, volunteering regularly at St. James' In-The-City Episcopal Church's soup kitchen, where he founded the soup kitchen's music program and has played piano every first Friday since 2012.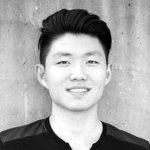 Silver Medalist: Robert Yan (USA)
Starting lessons with Dr. Bowlby at the age of 7, Robert Yan has dazzled judges and audiences as a first prize winner of many competitions, such as the 2009 SIPC, 98.1 Classical King FM Young Artists Awards in 2011, Washington State Outstanding Artists' Competition in 2013, aside from many prizes in local Bach, Classical Viennese, Contemporary and Virtuoso Festivals. Since 2014, Robert continues his studies with Dr. Ivona Kaminska. Some of his recent accolades are 1st Prize in the Crescendo Int'l Competition, alternate finalist in the 2015 SIPC, 2nd prize in the WA OAC, winner of the 2015 Classical Viennese Festival, 2015 Bach Festival, and 2016 First Prize at Virtuoso Festival, 2016 2nd place winner at PAFE competition, 2016 First Prize in the Senior Division of the WA OAC, First Prize of American International Protégé Piano Competition, 2017 one of ten finalists at 98.1 Classical King FM Young Artists Awards. He has performed numerous times in Carnegie Hall, Benaroya Hall, and the Liceau de Musica in Barcelona. He has worked in master classes with Julian Martin, Henri-Paul Sicsic, Francesco Nicolosi, Marina Lomazov, Albert Attenelle, Bruno Rigutto, and Jacques Rouvier, and more.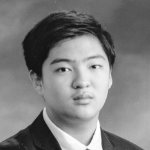 Bronze Medalist: Hansub Kim (USA)
Hansub Kim is a senior from North Hollywood High School in Los Angeles, CA, and has been playing the piano since the age of 6. Over the years, he has won numerous competitions and awards at the regional, state, and national levels, placing as a finalist at the San Jose International Competition in 2016. He was also recently named the 1st prize winner of the Southwestern Music Festival's Young Pianist division, and made his debut with the festival orchestra. Hansub is also a violin player of 7 years, and plans to continue pursuing music as a minor in college. Outside music, his main interests are in science, programming, and entrepreneurship.
Other Awards and Honorable Mentions
Best Performance of an Etude by F. Chopin: Adrian King
Best Performance of a Prelude by F. Mompou: Robert Yan
Audience Favorite Award: Robert Yan
Teachers' Favorite Award: Samuel Gliklich
Youth, 14 to 18 Finalists
Samuel Glicklich (USA), Hansub Kim (USA), Adrian King (USA), Mya King (USA), Yige Xue (China), and Robert Yan (USA)
Instructors of the Finalists
Sung Chang, Rina Dokshitsky, Ivona Kaminska, Alexander Korsantia, and Peter Mack
Youth, 14 to 18 Semi-finalists
Crystal Chen (USA), Benjamin K Chin (USA), Abriana Elise Church (USA), Leah Y Deobald (USA), Benjamin Lenny Kolot (USA), Zijian Lin (China), Anne Liu (USA), Shichu Liu (China), Seokbae Park Phang (USA), Jacob Wang (USA), and Kevin Timothy Yip (USA)
Instructors of the Semi-finalists
Christopher Bowlby, Ethan Dong, Brenda Huang, Duane Hulbert, Sheng Jin, Ivona Kaminska, Eric Larsen, Peter Mack, Irene Perry-Fox, Jenny Shin, and Alexander Wasserman