Final Round: Youth, Ages 14 to 18
In the afternoon of October 8, the SIPF presents the second of its categories to compete for the gold in this hybrid online event. This page will be updated with randomly ordered competitors of the Final Round: Youth, Ages 14 to 18 category at 4 pm, PDT (UTC-7).
Online attendees may cast their vote for Audience Favorite in each of these categories until 11:59 PM PDT (UTC-7) Saturday evening.
ANNOUNCEMENT: WINNERS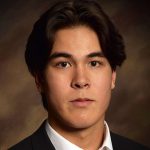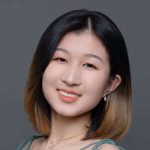 Gold Medalist: Matthew Scott (USA)
Silver Medalist: James McKay (USA)
Bronze Medalist: Elsie Lu (Canada)
Audience Favorite Award: Owen Yisu Wang (Canada)
Best Performance of…
an Etude by Nikolai Kapustin: Ella Cho (USA)
Instructors of the Finalists (in alphabetical order): Songwen Li, Lang Ning Liu, Ronald Morgan, Gabriel Sanchez, Jenny Shin, Sasha Starcevich, and Stephen Thomas.
Unranked Semi-finalists (in alphabetical order): Jeslyn Z Cai (USA), Celine A Chen (USA), Frederick Chiu (USA), Xiaolu Guo (China), Matthew Hahn (USA), Yuxiang Ji (China), Benjamin Jiang (USA), Vivian Kao (USA), Phatthicha Leowattana (Thailand), James Liu (USA),Yanjiahe Liu (China), Megumi Maekawa (Japan), Pinn Zheng Mahasaranond (Thailand), Austin Ng (Canada), Yechong (Eric) Shan (China), Nathaniel Su (USA), Rebecca M Sun (USA), Sara Tardif (USA), Chau Minh Tran (Vietnam), Darren Tsai (Canada), Henry Tushman (USA), William Wang (USA), Paul Wang (Canada), Han mo Wang (China), Ziyue Zeng (China), and Jonathan Y Zheng (USA).
75 participants from Canada, China, Japan, New Zealand, Thailand, United States, and Vietnam submitted entries for the age 14 to 18 category of the 2022 Seattle International Piano Competition.
---
Jie Liang (New Zealand)
Jie Liang is currently studying with Dr. Alexander Shtarkman. He gained his LRSM diploma in 2019. In October 2019 he performed Beethoven's "Appassionata" Sonata at the Kennedy Centre in Washington DC. He has won prizes in many international piano competitions and festivals, including the 2018 Moscow State Tchaikovsky Conservatory International Master Music Competition, and the 2019 Washington D.C. International Piano Festival. From January 2021 onwards, he has won many international online piano competitions, including the 2021 Grand Prize Virtuoso International Piano Competition, the 2021 Brisbane International Youth Music Competition, the 2022 Melbourne International Piano Competition, and the 2022 LISMA International Music Competition.
Besides music, Jie has a broad range of interests. He is particularly interested in studying the cognitive effects of music on the human body in the future.
Igor Stravinsky/transcr. Guido Agosti: The Firebird
– i. Danse infernale du roi Kastcheï. Allegro feroce — Andante
– ii. Berceuse. Andante
– iii. Finale. Lento maestoso — Allegro non troppo — Molto pesante
---
Owen Yisu Wang (Canada)
Hailed as a "remarkable young pianist" by the New York Concert Review, Owen Yisu Wang has won numerous awards at various competitions, most notably the Rosalyn Tureck Prize (first place) at the 7th Rosalyn Tureck International Bach Competition 2022 in New York, Category 3 (Preludes and Fugues); first place in the 2021 Canadian Music Competition 13-year-old category; the Gala Trophy (overall winner) in the 2021 Pacific International Youth Music Competition; and third place in the Professional Artists Group C of the 2022 IPPA Conero International Piano Competition in Italy. Other accolades include first place in the Youth Category at the 2022 Architecture of Music Competition, first prizes in the 2021 Seattle International Virtuoso Artists and Classical Viennese Festivals, first place in the 2021 Rome Grand Prize Virtuoso Competition, and the Overall Award in the 2020 Steinway Canadian Young Artist Piano Competition. In 2018, Owen performed at Carnegie Hall as part of the Crescendo International Music Competition. Owen has performed in masterclasses for Gary Graffman, Ian Parker, Corey Hamm, Mark Anderson, Henri Paul Sicsic, Kenneth Broadway, and Enrico Elisi, among others. Owen debuted with the Coquitlam Youth Orchestra in 2019, performing the first movement of Mozart's Concerto No. 16. More recently, he played Gershwin's Concerto in F, first movement, with the Vancouver Chamber Orchestra, conducted by Maestro Bujar Llapaj at Vancouver's Chan Centre for the Performing Arts. Owen is a Gold Medal recipient of Canada's Royal Conservatory of Music for Level 8 and Level 10 piano examinations. In June 2022, he achieved the RCM Piano ARCT Diploma with First Class Honours with Distinction. Owen studies piano with Dr. Ronald Morgan in Burnaby, British Columbia.
Felix Mendelssohn: Prelude and Fugue in B minor, Op.35, No.3
Franz Liszt: Sonetto 47 del Petrarca, from Années de Pèlerinage, Deuxième année: Italie, S.161
---
Megan Lo (Canada) 
Megan started playing piano at the age of five. She is studying under the tutelage of Lang Ning Liu at the The Phil and Eli Taylor Performance Academy in Toronto. She has worked with many distinguished pianists including Stewart Goodyear, Annie Wong, Stephan Sylvestre and Ronan O'Hara in masterclasses. She has participated in the 2022 Orford Music Academy with full scholarship.
Following the recent award of the Grand Prize of the 2022 OMNI Music Competition by The Orchestre Metropolitain of Montreal, Megan will be making her Montreal debut recital at The Chapelle historique du Bon-Pasteur in the 2022-2023 season. Megan has performed at Mazzoleni Hall of the Royal Conservatory of Music, Flato Markham Theater, PC Ho Theater and Gilles-Lefebvre Concert Hall.
Megan received numerous awards from 2020 to 2022 including 2nd Prize in the Arte International Piano Competition, 1st Prize in the Piano Competition for Canadian High School of Western University's Don Wright Faculty of Music, 2nd Prize in StayHome Young International Piano Competition, and Gold Medal in Steinway Canada Young Artist Piano Competition. Other competition credits include top 20 finalists in the International e-Piano Junior Competition, Canada International Piano Competition and the 5th Canadian Chopin Competition.
Domenico Scarlatti: Sonata in B minor, K.27
Frédéric Chopin: Barcarolle in F-sharp major, Op.60
---
Ella Cho (USA)
Ella Cho, age 15, is a student at Fairmont Prep Academy in Anaheim, CA. She began her musical journey at the age of 6 and is currently a student of Jenny Shin and Dr. Ran Dank. In the past few years, Ella has participated in numerous Regional, State, and International competitions. Most recently, she was awarded top prizes at the Enkor International Piano Competition, the Pacific International Piano Competition, the Aloha International Piano Competition, the Arizona Piano Institute Virtual Competition, the Chopin International Piano Competition in Hartford, the San Jose International Piano Competition, and the Bradshaw & Buono International Piano Competition. In her home state, Ella has taken part and won First Prize in the Music Teachers' Association of California (MTAC) State Solo and Contemporary Festival, the Glendale Piano Competition, and the Kathryn Garwatin Chopin Competition.
Ella has performed in venues such as the Herbert Zipper Concert Hall in Los Angeles and Weill Recital Hall at Carnegie Hall, performed with the Camerata Seoul Orchestra in Seoul, Korea, and worked with several world-renowned pianists such as Jon Nakamatsu, Soyeon Kate Lee, Bernadine Blaha, and Jean-Yves Thibaudet. In her free time, Ella enjoys computer coding, reading, and trying new foods.
Charles Gounod/Franz Liszt: Waltz, from Faust
Nikolai Kapustin: Five Études in Different Intervals, Op.68
---
James McKay (USA) 
James has been playing the piano for eleven years. He first began in Taiwan and then learned from Dr. Christie Sowby in Utah. For the last seven years, he has studied under Dr. Stephen Thomas. He has won or placed in several competitions, including 3rd place at the George Gershwin International Music Competition (2022, New York), and 1st place in the Idaho Falls Symphony Young Artist Concerto Competition (2021, Idaho), the Idaho Falls Music Club Scholarship Competition (2021, Idaho), the Steinway Piano Competition (2019, Idaho), the EIMTA Sonata/Sonatina Competition (2019, Idaho), Musicians West (2018 and 2017, Idaho), and the Con Brio Concerto Competition (2014, Utah). He was also an alternate for the Idaho MTNA Competition in 2018, 2019, and 2021. He particularly enjoys playing pieces by Ravel and Prokofiev.
Sergei Rachmaninoff: Etude-tableau in A minor, Op.39, No.6
Maurice Ravel: Une barque sur l'océan, from Miroirs
Lera Auerbach: Preludes, Op.41
– v. Andantino Sognando
– viii. Presto
---
Elsie Lu (Canada) 
Elsie Lu is a grade 12 student from Vancouver Canada. She began studying piano with Mrs. Rada Bukhman and is currently a pupil of Dr. Sasha Starcevich.
She has won 1st place at the 2021 63th Canimex Canadian Music Competition, 2022 San Francisco Artcial Piano Competition, 14th Luigi Cellitelli International Competition, and VII Paderewski Piano Competition, and Platinum prize at the 2022 Grand Metropolitan International Music Competition. In addition, she was the Gold Medalist at the US Northwest Chopin Festival, Seattle Pacific NW Piano Competition, Steinway Canada Young Artist Competition, and she's winner of the 50th SYAMFA concerto competition, 6th North West International Piano Ensemble Competition, 2019 Steinway Junior Piano Competition, 2021 Chicago International Music Competition, and 2022 Young Euregio International Piano Competition.
Most recently, Elsie received the Fazioli Trophy and Scholarship at the CDMF festival, and as a representative of this festival, she was awarded First Place of Provincial Excellence Piano Class (24 years and under category) during the 2022 Performing Arts BC Provincial Festival. Therefore she was invited to participate in the Canada West Performing Arts Festival (three provinces), and she won First Place standing for BC province. Elsie got the Jury Discretionary Award for the 2022 Arthur Fraser International Piano Competition. Furthermore, Elsie was chosen as a one of the six Festival Students to perform in the master classes and concert at the 2022 Gina Bachauer International Piano Festival in Salt Lake City, Utah.
Elsie has appeared with various orchestras including the Bruensis Virtuosi, Orchestra of MusicFest Perugia, Bellevue Symphony and Philharmonia Northwest. Music festivals, such as the Vivace festival, Southeastern Piano Festival, Chicago Music Festival and Gina Bachauer Festival have given her many opportunities to connect with peers and engage in masterclasses with renowned professors such as Robert McDonald, Alexander Braginsky, Jerome Lowenthal, Richard Goode, Boris Slutsky, Ursula Oppens, Arthur Greene, Ilana Vered, Alexander Kobrin and many other pianists.
Robert Schumann: Sonata No.2 in G minor, Op.22
– i. So rasch wie möglich
Arno Babajanian: Poem
---
Matthew Scott (USA) 
Matthew Scott, 15, lives in Lewisville, Texas and is a student of Gabriel Sanchez. He began formal piano training at age four, and has developed his skills through master classes with Vladimir Viardo, Stanislav Ioudenitch, Joyce Yang, Anton Nel, Baruch Meir, Phoenix Park-Kim, Alexandre Moutouzkine, Pascal Nemirovski, Asaf Zohar, Jose Ramon Mendez, Igor Resnianski, and other distinguished pianists. He has received awards in solo piano competitions, including 1st Prize, 2018 Steinway Junior Piano Competition; Grand Prize, 2019 Carmel Klavier International Piano Competition; 2nd place, 2020 Vernell Gregg Concerto Competition; 2nd Place, 2021 Chopin Avenue; 1st Place, 2021 Dallas Piano Solo; Silver Medal, 2021 Seattle Bach Festival; Grand Prize, 2022 Piano League International; 2021 and 2022 Piano Texas International Festival & Academy, Concerto Competition winner; 2nd Prize, 2022 Weatherford College International Piano Competition.
Matthew made his orchestral debut with the Fort Worth Symphony in June 2021, performing Mozart's Piano Concerto No. 23 in A Major, conducted by Miguel Harth-Bedoya. He received the honor of performing Rachmaninoff Piano Concerto No. 2 with the Las Colinas Symphony in June 2022.
Matthew is a member of the Greater Dallas Youth Orchestra, GDYO Wind Symphony, Chamber Music International Youth Ambassadors, and enjoys collaborating with other musicians. He is a student of the Worship Academy at his church and develops music sets with the worship team. In his free time as a homeschooled student, he shares piano music at memory care centers and nursing homes across Texas. He hopes to someday use his talents professionally to help memory care patients by restoring musical memories. Matthew also likes learning new languages, Python coding, mixed martial arts training (1st degree black belt), exploring the outdoors, studying geography, and completing all varieties of puzzles.
Alexander Scriabin: Sonata No.2 in G-sharp minor, Op.19
– i. Andante
– ii. Presto
---
Audience Favorite Award
Until 11:59 pm PM PDT (UTC-7), Saturday, October 8, cast your vote for the Audience Favorite award. This poll opens at 4 pm.
Results: click here.