2020 Virtuoso Artists Festival
Revised April 8: Formerly the Virtuoso Festival, for works of the romantic, impressionistic, and contemporary musical eras, the VAF competition opens its doors to participants of the world. Recently revised, expanded with deadline extension, this inclusive educational festival aims to inspire youth and adult musicians to create and share their artistry from anywhere in the world – even from his or her living room through pre-recorded YouTube video links.
In these difficult times, the SIPF provides within its friendly and accessible format an outlet to express one's inner voice through the performance of 19th century and later masterworks.
Please note the following changes and details:
Narrowly defined age categories, from youth to adult, collegiate and professional
Sub-divisions for single works and multiple works
All participants receive a certificate and written evaluation
Winners awarded medals and diplomas
New: Select winners invited to perform a Winners Concert in Bellevue, WA
Participants of all ages and nationalities may apply
Categories for piano and chamber music
New: solo category for instrumentalist of any sort (non-piano)
New: Participation by video link only
Revised Deadline: 11:59 PM, Thursday, July 2, 2020
Results Posted Online: by Wednesday, July 15 here
Application
2020 Virtuoso Artists Festival Rules, Guidelines, and Agreement (revised)

Application Deadline: The online registration period closes at 11:59 pm, Thursday, July 2. The festival takes place via online review. Please be sure to read the entire rules, guidelines, and agreement.
2020 Virtuoso Artists Festival Adjudicators: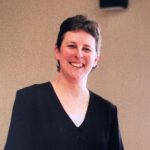 Kelli Stephens – Kelli Brown Stephens is an active recitalist, teacher, adjudicator and clinician. She has served for over 20 years on the music faculty at Pacific University in Forest Grove, Oregon and maintains a private studio in Portland. Her students have won many awards in local, national, and international competitions. Her principal studies were with Paul Parmelee and James Cook, and she coached with Mark Westcott… more…
Paula Watt – Paula Watt, NCTM, is a master teacher in the Portland area. Her students have won numerous awards at Portland festivals, Young Artist Debut, Vancouver Young Artist Competition and she has had several students place in the MTNA National Student Performance Competitions. Active in OMTA, Ms. Watt co- chairs the OMTA Scholarship Competitions. She has mentored many teachers in the Portland area… more…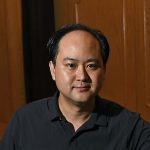 Francis Yang – Canadian pianist, Francis Yang, has performed in cities such as London, Paris, Montreal, Vancouver, Buenos Aires, Quito, and Montevideo at events such as the 37th International Festival Encuentros in Buenos Aires, a lecture recital at London's Royal Academy of Music, and the VIII Bienal of Contemporary Music in Cuenca, Ecuador. He has played with the Orquesta Sinfónica de Cuenca, and the Natchitoches-Northwestern Symphony… more…