2019 Virtuoso Festival
The Seattle International Piano Festival (SIPF) is proud to present for the fourth time the Virtuoso Festival for local and international pianists, violinists, and chamber musicians featuring works from the Romantic to the current era. Participants of any age or nationality may participate. This competitive event was created to provide performing opportunities for those who wish to share their love of Romantic, Impressionistic, and Modern repertoire (for solo piano, violin, and chamber music with piano) and to provide performers with constructive feedback from performing and teaching masters.
This festival sets forth narrowly defined age groups so that they may be fairly judged, and generously decorated. Those familiar with previous years, should note the festival's divisions, format, and important details, including:
NOTIFICATION: participants may now seek their time slots by Tuesday, May 1 on the itinerary page, rather than email notification.

INTERNATIONAL PARTICIPANTS: participants of all nationalities are welcome to apply.

GRAND PRIX: the bi-annual Grand Prix resumes in 2019, and this year defines the age category for 14-18. To participate, enter with an etude by Chopin or Liszt, AND one major work (9+ minutes) of romantic or later eras.

SINGLE WORK  / MULTIPLE WORKS: the additional subdivision of solo participants into single work, or two or more works of at least two contrasting styles.

PRIZES: gold, silver, bronze medalists, plus any number of honorable mentions.

REGISTRATION: the form is now online, accepting credit cards for application fees and online signatures. The form is available here.
2019 Virtuoso Festival Rules, Guidelines, and Agreement

Application Deadline: The online registration period closes at 11:59 pm, Thursday, April 25. The festival takes place all day Sunday, May 12. Participants may check their time slots shortly after April 29. Click here to be directed to the application form. Please be sure to read the entire rules, guidelines, and agreement.
2019 Virtuoso Festival Adjudicators:
Helena Azevedo – Brazilian pianist Helena Azevedo was accepted at age six into the youth program at the Carlos Gomes Conservatory in Belem, where she studied music theory, history, and took piano lessons which became the foundation of her musical education. Her international studies have included degrees in piano performance from the University of California, Santa Barbara, and University of Texas at Austin. Her piano teachers have included Peter Yazbek, Anton Nel, and Greg Allen… more…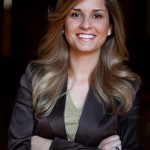 María Manzano – After studying in her hometown of Cadiz, as well as in Madrid and Granada, the Spanish pianist María Manzano earned her Bachelor's Degree in Music from the Liceu Conservatory in Barcelona. Her teacher in Spain, Albert Attenelle, has exerted a strong influence on her artistic development. She was awarded the Liceu Conservatory First Prize and she received the scholarship of the Ferrer-Salat Music Foundation to pursue graduate studies in Barcelona and Paris, NYC… more…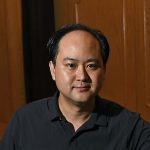 Francis Yang – Canadian pianist, Francis Yang, has performed in cities such as London, Paris, Montreal, Vancouver, Buenos Aires, Quito, and Montevideo at events such as the 37th International Festival Encuentros in Buenos Aires, a lecture recital at London's Royal Academy of Music, and the VIII Bienal of Contemporary Music in Cuenca, Ecuador. He has played with the Orquesta Sinfónica de Cuenca, and the Natchitoches-Northwestern Symphony. Yang has participated and played in numerous music festivals… more…
Link: Application Form