News: 2023 Bach Festival Results
Adjudicators are currently surveying entries for the 2023 Bach Festival. Check back on or after Tuesday, November 7 for results. More information found on the Bach Festival page.
Seattle International Piano Festival & Competition

For decades, the Pacific Northwest has been the center of a great musical and artistic culture. The warm and welcoming music audience of Seattle is one of the friendliest in the world. Every year the city witnesses numerous local concert series, music festivals, and competitions. The bi-annual Seattle International Piano Festival & Competition differs from other local events in that it invites both local and international pianists to share their talents and diverse musical backgrounds with the eager and friendly ears of Seattleites. Unique among competitions around the world, the SIPF piano competition encourages pianists of all ages to seek his or her personal niche and voice, with the freedom to select repertoire without specific requirements.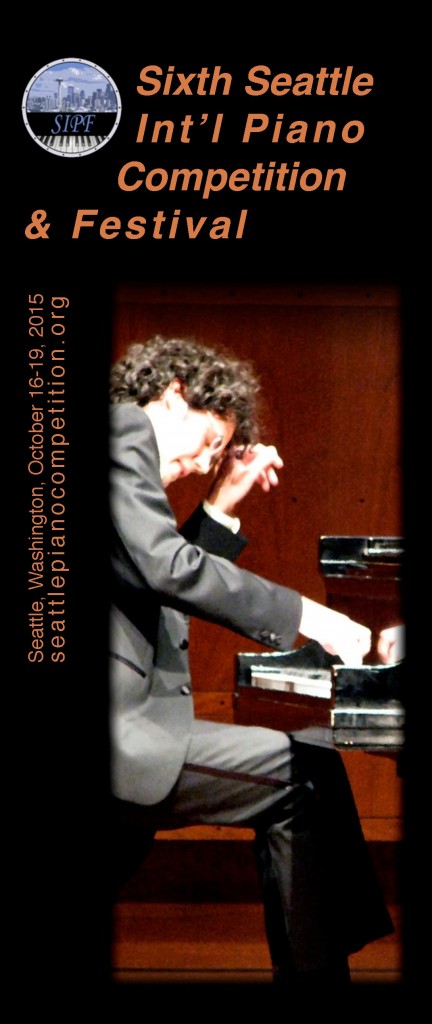 Aside from the solo piano competition, the festival also features guest recitals, master classes and lectures presented by world-class performers. The tenth bi-annual Seattle International Piano Festival and Competition will take place 2024, providing musical opportunities for aspiring pianists, music lovers, and professional musicians. Youth, piano students of universities and conservatories, professional pianists and amateur pianists – all are invited to compete in the bi-annual piano competition to share their original artistry. Updated rules and procedures will be published during January, 2024.
The approachable structure of the festival's bi-annual piano competition makes it possible for a pianist of any financial status to apply and participate. Many competitions require the pianist to travel great distances and live out of a hotel at great personal expense and risk, not knowing whether one will survive to the last round. A user-friendly piano competition such as this provides the pianist a means to participate without such great cost, especially given the new hybrid format.
The SIPF also organizes other local events throughout the year, including the NW Festivals for local competitive participants, and guest artist performances as a part of its KB Piano Series.
We encourage you to participate and hope to see you soon. Wishing all the best luck and success!
– Dr. Ivona Kaminska
President, SIPF