2022 Youth, Ages 9 and Under Winners
On the morning of October 8, the SIPF presents its semi-competitive categories, namely 2022 Youth Ages 9 and Under Winners. Complete profiles of our randomly ordered winners will be posted here along with their winning videos. However, not all is complete! Until 11:59 PM PDT (UTC-7), Saturday, October 8, online attendees may cast their vote for Audience Favorite (scroll below).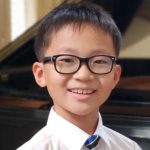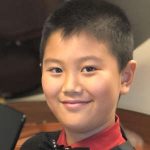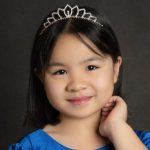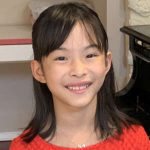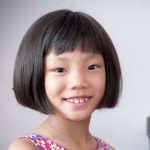 Gold Medalists (in alphabetical order): Richard Jiang (USA), Andrew Sun-Zhuang (USA), Dana Wang (USA), Nicole Wang (USA), Nina Zhang (USA)
Audience Favorite: Andrew Sun-Zhuang (USA)
Instructors of the Winners (in alphabetical order): Akiko Gaffney, Ivona Kaminska, Ni Liu, Stephanie Neeman, Peter Mack
Unranked Semi-Finalists (in alphabetical order): Claire Chen (USA), Ethan Z Cheng (USA), Gaius SK Dail (USA), Nathan Jiao (USA), Amberly Koh (USA), Alex Li (USA), Eli Enyi Li (USA), Minlada Tangmanophienchai (Thailand), Jessie Yimeng Wu (USA), Katherine Xiao (USA), Irene Xu (USA), Siyi Xu (USA), Bella Zhang (USA), Sophia Zhong (USA)
30 young pianists from three countries and six states within the USA applied to the 9 and under category in the 2022 Seattle Int'l Piano Competition.
Dana Wang (USA) 
Dana Wang, age 9, born in Kirkland, Washington. Dana began piano lessons at the age of four. She has been a student of Ms. Ni Liu since 2017. She has curious mind and abilities to memorize music quickly. Dana participated in regional piano festivals and competitions and won numerous awards, including Gold Medal in the Chopin NW Piano Competitions, Gold Awards in the Russian Chamber Music Foundation, Gold Medal Awards during the Bach Festival and Classical Viennese Festival, and Third Place at Seattle Steinway Piano Competition.
Dana loves expressing her artistic side through dance and art, especially through music.
Frédéric Chopin: Polonaise in G-sharp minor, Op.Posth
---
Nina Zhang (USA) 
A 7-year-old promising pianist Nina Zhang who currently resides in Lausanne, Switzerland started learning the piano 4 years ago with Dr. Stephanie Neeman. She enjoys practicing her technical exercises and exploring thoughts behind the music. Recently, she was awarded second prize at the 2022 Pittsburgh International Piano Competition, first prizes at the 2021 Cowra Eisteddfod, and second prize at the 2021 Carmel Klavier International Piano Competition in Indiana, USA. In her spare time, Nina enjoys reading books, pottery, and hiking.
Johann Sebastian Bach: Invention No.4 in D minor, BWV 775
Frank Hutchens: Sunday Morning
Witold Lutosławski: 3 Pieces for the Young
– i. Four-Finger Exercise
---
Nicole Wang (USA) 
Nicole Wang, age 8, is a 4th grade student at Somerset Elementary School in Bellevue, Washington. She began studying piano at the age of five with Mrs. Tatiana Lanford and became a pupil of Dr. Peter Mack this year. Nicole has been a winner at many competitions, including NW Chopin Festival, SIPF Virtuoso Festival, SIPF Bach Festival, Russian Chamber Music Piano Festival (RCMF), Performing Arts Festival of Eastside (PAFE), and Sonafest Piano Competition, etc. Among the gold medalists at the 2021 Pacific NW Piano Competition, she was selected as Grand Prix Winner to perform at the Fabulous February Bellevue Symphony Concert at Meydenbauer Theater in February 2022. Outside of piano, Nicole also loves singing, drawing and playing chess.
Moritz Moszkowski: Etude in F Major, Op.72
Franz Joseph Haydn: Sonata in F Major, Hob.XVI/23
– i. Allegro moderato
Valerie Capers: Waltz for Miles
---
Andrew Sun-Zhuang (USA) 
Andrew Sun-Zhuang, who is a fourth grader, started playing piano when he was 6-year-old in Boston. He started piano lessons with Dr. Ivona Kaminska Bowlby at the age of 7 after he moved to Seattle area. Andrew loves playing music from different composers. He is fortunate enough to participate in numerous festivals and competitions. Among his latest achievements is the Third Place Winner of the 2022 American Protégé International Piano Competition and he will perform in Winners Concert at Carnegie Hall in 2023. He won the Gold Medal of the 2022 Virtuoso Artists Festival. He also won the Silver Medal of the 2022 Classic Viennese Festival and the Silver Medal of the 2021 BACH Festival. Other than music, he enjoys sports, math, reading, art, and science.
Aaron Copland: The Cat and the Mouse
Johann Sebastian Bach: Prelude and Fugue in C minor, BWV 847
---
Richard Jiang (USA) 
Richard, age 8, began playing the piano at the age of 6, studying with Ms. Akiko Gaffney. He was a trophy winner of the MTAC Sierra Fall Festival in 2020 and 2021. This year, he has won the Go for the Gold Music Competition of the California Association of Professional Music Teachers, Sacramento Chapter. Richard currently attends third grade at Elliott Ranch Elementary School in Elk Grove, CA. Besides the piano, he loves to play cello, swim, play chess and tennis.
Béla Bartók: 6 Romanian Folk Dances, Sz. 56
---
Audience Favorite Award
Until 11:59 pm PM PDT (UTC-7), Saturday, October 8, cast your vote for the Audience Favorite award.
Results: click here.