2022 Official Sponsors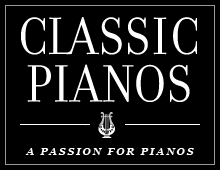 2015 MAJOR SPONSORS
2013 MAJOR SPONSORS
2011 MAJOR SPONSORS
2010 MAJOR SPONSORS
Chopin Academy of Music, Issaquah, WA
Cornish College of the Arts, Seattle, WA
Sherman Clay, Seattle, WA
The Piano Studio, Seattle, WA
2009 MAJOR SPONSORS
Chopin Academy of Music, Issaquah, WA
Classical King FM, Seattle, WA
Cornish College of the Arts, Seattle, WA
Sherman Clay, Seattle, WA
The Piano Studio, Seattle, WA
ADVERTISING THROUGH SIPF
The SIPF reaches a large number of people through its activities and public announcements. Small and large corporations may take advantage of advertising through SIPF outlets and in the festival program booklet. Advertising through SIPF starts at an affordable rate.
BECOMING A SPONSOR OF SIPF
Individuals and corporations who would like to provide larger scale financial contribution to the SIPF may become official sponsors. There are many benefits to becoming a sponsor, including use of corporate logos and mentions in SIPF public announcements, advertisements, and campaigns. Please write at the e-mail address below to inquire about becoming an official sponsor.
Direct all inquiries to: info@seattlepianocompetition.org
We greatly appreciate all interest and support.