2020 Bach Festival
The Seattle International Piano Festival (SIPF) is proud to present for the eleventh annual Bach Festival (online edition) for pianists and stringed instruments of any nationality, featuring works by Johann Sebastian Bach, as well as other Baroque masters. This year's event will be exclusively online via video links. This competitive event was created to provide performing opportunities for those who wish to share their love of Bach's revered music and to provide performers with constructive feedback from performing and teaching masters. Participants will receive educational evaluations by performing for adjudicators, and a chance to receive medals and certificates.
We are honored to continue the tradition of the annual Bach Festival by its original founder, Jennifer Bowman, and hope to preserve her artistic vision. The festival has always been a wonderful educational and artistic opportunity for pianists and violinists in Washington and Oregon, and our mission is to see that it becomes an anticipated event each year.
Once submitted, the participant will receive a confirmation email including the information submitted on this form. Please check your bulk mail folder in the email account you specified in the form if you do not immediately see the confirmation.
This festival sets forth narrowly defined age groups and specific genre groups so that participants may be fairly judged, and generously decorated. Those familiar with previous years should note the addition of one new performance category from last year's Bach Festival.
Changes from the 2018 and 2019 Bach Festival
Baroque Keyboard Masters. Piano only. No works by Bach. Any composition or combination of pieces by Dietrich Buxtehude, François Couperin, Girolamo Frescobaldi, George Friedrich Handel, Jean-Baptiste Lully, and Georg Philipp Telemann. Works by pre-classical composers such as Rameau, Scarlatti, and Soler are inadmissible. (Participants wishing to perform a work by a composer not referenced above are asked to write to: info@seattlepianocompetition.org with the subject "Bach Fest: Composer Determination" to obtain permission before applying.) Cost $78.
Open to All String Players. During 2020, the violin division has been expanded to include violin, viola and cello.
Video Submission. All entrants participate by submitting video links.
Registration
The form is now online, accepting credit cards for application fees and online signatures. The form is available here: application form
2020 Bach Festival General Rules and Application

Application Deadline: All applications must be completed by 11:59 pm, Thursday, October 22. Click on the icon to the left to download a copy of the rules. Results of the festival will be posted on the winners page by Tuesday, November 3, 2020. Application Form
2020 Bach Festival Adjudicators: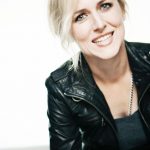 Susan Boettger has has been very active as a performer, both as a soloist and as a chamber musician. Her genre- defying trio Take 3 has an active upcoming season as they embark in their upcoming tour across the US. She is currently the Director of Education in Lyceum Village, SPC, a position which creates a Conservatory experience for pre-college students. She is also the Executive Director and Founder of the Junior… more…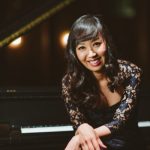 Vivian Choi has been lauded for her artistry, musical intelligence and expressive intensity. This celebrated Australian pianist has captivated audiences around the world with gripping performances. Acclaimed by Fanfare as "an exemplar of the modern global pianist", Vivian Choi is in demand for her depth of musical insight of a diverse range of repertoire, from classical to contemporary works, presented… more…