2016 Bach Festival
The Seattle International Piano Festival (SIPF) is proud to present for the seventh year the Bach Festival for local and regional (Note that participants of all nationalities may now apply) pianists and violinists, featuring works by Johann Sebastian Bach, as well as other Baroque masters. This competitive event was created to provide performing opportunities for those who wish to share their love of Bach's revered music and to provide performers with constructive feedback from performing and teaching masters. Participants will receive educational evaluations by performing for adjudicators, and a chance to receive medals and certificates.
We are honored to continue the tradition of the annual Bach Festival by it's original founder, Jennifer Bowman, and hope to preserve her artistic vision. The festival has always been a wonderful educational and artistic opportunity for pianists and violinists in Washington and Oregon, and our mission is to see that it becomes an anticipated event each year.
Once submitted, the participant will receive a confirmation email including the information submitted on this form. Please check your bulk mail folder in the email account you specified in the form if you do not Immediatey see the confirmation.
On or before Monday, October 3, participants may view the itinerary page for performance time and venue assignments as well as other important information.
This festival sets forth narrowly defined age groups and specific genre groups so that participants may be fairly judged, and generously decorated. Those familiar with previous years should note a number of changes, including:
EXPANDED VIOLIN PARTICIPATION: the addition of the Baroque Sonata and Concerto for violin participants. (this was added in 2015)
REGISTRATION: the form is now online, accepting credit cards for application fees and online signatures. The form is available here
NEW AGE DIVISION: the addition of an age 7 and under semi-competitive group for younger performers less experienced with competitive events
2016 Bach Festival General Rules and Application

Application Deadline: All applications must be completed by 11:59 pm, Thursday, September 29, 2016. Click on the icon to the left to download a copy of the rules. Participants will be notified of their performance slot on October 9 shortly after Monday, October 3 via email and announcement on this website. Please do not inquire about time slots before October 4. Application Form
2016 Bach Festival Adjudicators:
The SIPF is proud to announce the adjudicators for the upcoming 2016 Bach Festival.
Dr. Renato Fabbro. Dr. Fabbro received both Bachelor of Music and Master of Music degrees in piano performance from the University of Colorado under full scholarship, and as a fellowship recipient he was awarded a Doctor of Musical Arts degree from Rice University. His major teachers include Larry Graham, Angela Cheng, and John Perry. Dr. Fabbro has performed at the Aspen Music Festival, Sarasota Music Festival, Boulder Bach Festival, Colorado Mozart Festival, and Astoria Music Festival. He has performed chamber music recitals with internationally acclaimed violinist Frank Huang and Northwestern University … read more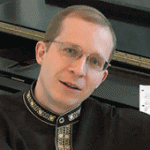 Dr. Alexander Tutunov. Alexander Tutunov is widely recognized as one of the most outstanding virtuosos of the former Soviet Union. First Prize winner of the Belarusian National Piano Competition and winner of the Russian National Piano Competition, Tutunov's playing was described by Soviet Culture, Moscow, as "exhilarating and inspired, and which demonstrated a unique talent". Dr. Tutunov maintains a busy performing schedule in Europe, China, Mexico, and the United States as a recitalist, soloist with orchestra, and on radio and television. Dr. Tutunov is also in demand as an adjudicator for piano competitions… read more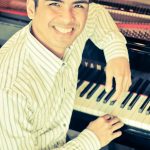 Dr. Ross Salvosa. Ross Salvosa is the chairman and artistic director of the Music Without Borders Society in Vancouver-Canada and is currently a doctoral candidate in Musical Arts and a recipient of the Mildred Johnson Scholarship for music at the University of British Columbia under the guidance of legendary pianists Kenneth Broadway, Ralph Markham, Dr. Corey Hamm, Prof. Mark Anderson and Dr. Sara Buechner. He received his Bachelor and Master of Music Degree on a full scholarship graduating magna cum laude at the Conservatory of Music at Lynn University (formerly the Harid Conservatory of Music) under…. read more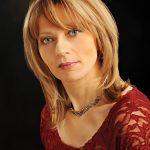 Dr. Ivona Kaminska-Bowlby. SIPF president and organizer, Dr. Kaminska-Bowlby will conduct the class for ages 7 and under, to introduce participation for the first time in competitions and festivals.