2022 Outstanding Amateur Winners
On the morning of October 8, the SIPF presents its semi-competitive categories, namely 2022 Outstanding Amateur Winners. Complete profiles of our randomly ordered winners will be posted here along with their winning videos. However, not all is complete! Until 11:59 PM PDT (UTC-7), Saturday, October 8, online attendees may cast their vote for Audience Favorite (scroll below).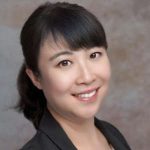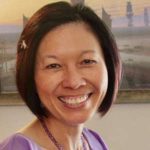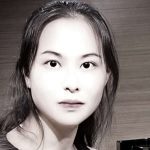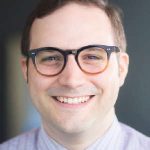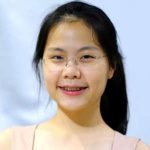 Gold Medalists (in alphabetical order): Yuan (Diana) Gao (China), Daisy Gilman (USA), Cindy Lu (USA), John Teti (USA), Dhammarin Tularatruengnam (Thailand)
Audience Favorite: Cindy Lu (USA)
Instructors of the Winners: Nina Ferrigno, Robin McCabe, Christopher Janwong McKiggan, Susan Merdinger, William Chapman-Nyaho
---
Daisy Gilman (USA) 
Daisy Gilman started playing piano when she was 5. Her love for the piano never diminished from that beginning. When college and professional life took over, piano was put on pause for over thirty years. Even with this lengthy hiatus, her love and appreciation for classical music never diminished, and she was determined to study piano again more seriously. She relocated from California to Seattle in 2000. In 2016, I had the great fortune of meeting Dr. William Chapman-Nyaho, and has been studying under his guidance since. Working with Nyaho has been some of her happiest piano times.
Most of her interests involve being outdoors as she loves trees and mountains. She hikes, plays golf and particularly likes working in the garden. There is nothing quite as satisfying as sharing garden harvests with friends. [As a devoted gardener, always in October, she takes some time to sit in my garden and wait for the Great Pumpkin to arrive.]
Occasionally she escapes the rainy winters of the Pacific Northwest by heading south to Arizona. Practicing Bach Well-Tempered Clavier and practicing golf swings (though not at the same time) gives her immense joy, and she hopes to do both for many years to come. Participating in the Seattle Piano International Festival has afforded Daisy opportunities to meet outstanding musicians around the world. It is humbling and gratifying, and truly a great honor to share music with others.
Johann Sebastian Bach: Prelude and Fugue in G-sharp minor, BWV 887
Chen Yi: Variations on "Awariguli" for Piano
Gabriel Fauré: Impromptu No. 2 in F, Op.31
---
John Teti (USA) 
John Teti is a pop culture critic and video producer based in Chicago, Ill. After beginning his professional career in New York at "The Daily Show with Jon Stewart," John built a following as a freelance video game critic, eventually founding an award-winning website, "Gameological," dedicated to culturally literate video game commentary. John later served as editor-in-chief of the entertainment website "The A.V. Club," and in 2017, he created and starred in the pop culture talk show "The A.V. Club Hosted by John Teti," televised nationally on the Fusion network. Throughout his adventures on the web and in basic cable, John maintained a passion for classical music that began with his first piano lessons at age 3. After "lapsing" from his piano studies in his post-college years, in the late 2010s, John took up the instrument again with renewed dedication. His commitment to music also extends to the Northbrook Symphony Orchestra, a Chicago-area suburban orchestra where John serves as a member of the board. Today, John splits his time between his piano practice, his media-commentary YouTube channel "Ological," and his family—his wife, Anna, their two young children, and two orange cats.
Wolfgang Amadeus Mozart: Sonata in C minor, K.457
– iii. Allegro assai
Frédéric Chopin: Ballade No.2 in F major, Op.38
---
Dhammarin Tularatruengnam (Thailand)
Dhammarin Tularatruengnam, 19, began studying piano at the age of four under Arweewan Wattanamano, and is currently studying under the tutelage of Dr.Christopher Janwong McKiggan. She is currently studying at the Faculty of Dentistry, Chulalongkorn University.
She has joined several piano competitions and won: First Prize: The 28th United States International Music Competition * First Prize: Russian Souvenir International Youth Piano Competition (2021) * First Prize: Franz Liszt Center International Piano Competition * First Prize: Young Artist Music Contest 2022 * Second Prize (no first prize awarded): USCI International Piano Festival & Competition 2020 * Second Prize: SEA Piano Competition 2020 * Fourth Prize: 2020 Putra International Piano Competition * Silver Prize: The 2nd WPTA Finland Piano Competition
Sergei Rachmaninoff: Etude-tableau, Op.39, No.5
Johann Strauss II/Gyorgy Cziffra: Tritsch Tratsch Polka
Franz Joseph Haydn: Sonata in E-flat major, Hob.XVI:52
– i. Allegro
---
Cindy Lu (USA) 
Cindy Lu is a Research Fellow with Northwestern's Kellogg School of Management. She earned her bachelor's and master's degrees in Finance & Operations Research from Stanford.
As the youngest student of Dr. Paul Wirth, she began piano at the age of 3 and won her first competition at the age of 5. She made her orchestra debut at the age of 8 with the St. Paul Chamber Orchestra under the baton of Maestro Marlene Pauley and subsequently toured with them in Chicago. Additionally, she soloed with the Minnesota Orchestra, the Grand Teton Festival Orchestra also under the baton of Maestro Pauley, Kenwood Symphony, and the Linden Hills Chamber Orchestra under the baton of Maestro Yuri Ivan. Her notable wins include the 2006 Minnesota State Fair, the 2008 Thursday Musical Competition, the 2008 Minnesota Music Teachers Forum's Mozart Concerto Competition, and the 2006 Lee National Piano competition. She has also been broadcasted on National Public Radio's From the Top.
Since her return to the piano after a 7-year hiatus, notable wins include the 2022 gold medal at the Seattle International Piano Competition (Outstanding Amateurs), the 2022 Schubert Club silver medal, and winning a masterclass with Dr. Victor Rosenbaum of the New England Conservatory in May 2021. Her principal teachers include Dr. Timothy Zerlang of Stanford, a pupil of Philip Lorenz, who was, in turn, a pupil of the late Claudio Arrau, and Prof. Nina Ferrigno of Washington University, whose principal teachers included Prof. Wha Kyung Byun of the New England Conservatory.
Claude Debussy: Étude No. 11 "Pour les arpèges composés"
Franz Schubert: Fantasie in C major, Op.15 (D.760)
– iv. Allegro
---
Yuan (Diana) Gao (China)
Diana Gao began studying piano at age 4. She received a bachelor's degree in International Broadcasting Journalism with highest honors from the Communication University of China, and a Graduate Diploma in Finance and Investment from the Renmin University of China. She moved to the US in 2013 to pursue her MBA degree at the University of Washington (UW), and she's currently a Senior Marketing Manager at Microsoft. Although she has pursued a career outside of music, the piano has remained a significant mainstay in her life. For years, she has consistently cultivated her passion through regular lessons, performances, and competitions. She is studying with Dr. Robin McCabe from the UW, and she's been actively performing in local concert series as a performing member of the Ladies Musical Club of Seattle. She is a prizewinner in many competitions, including First Prize in the "Golden Classical Music Awards" International Competition, which earned her a solo performance at the Carnegie Hall, and Second Prize in the Tiziano Rossetti International Music Competition. She has also performed at the prestigious Piano Texas International Festival. Since 2020, she has presented annual fundraising recitals through the Microsoft Give campaign, raising thousands of dollars in support of local non-profit organizations. Those events reinforced her belief that music has the power to inspire change and make the world a better place.
Pyotr Ilyich Tchaikovsky: Dumka, Op.59
Frédéric Chopin: Ballade No.3 in A-flat major, Op.47
Muzio Clementi: Sonata in F-sharp minor, Op.25, No.5
– i. Allegro con espressione
---
Audience Favorite Award
Until 11:59 pm PM PDT (UTC-7), Saturday, October 8, cast your vote for the Audience Favorite award.
Results: click here.