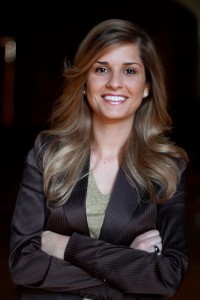 María Manzano (Spain)
After studying in her hometown of Cadiz, as well as in Madrid and Granada, the Spanish pianist María Manzano earned her Bachelor's Degree in Music from the Liceu Conservatory in Barcelona. Her teacher in Spain, Albert Attenelle, has exerted a strong influence on her artistic development. She was awarded the Liceu Conservatory First Prize and she received the scholarship of the Ferrer-Salat Music Foundation to pursue graduate studies in Barcelona and Paris, and later in New York.
She received an "Experto Universitario" Diploma and a Master's Degree, both in piano performance, from the Andalusia International University, were she studied with internationally renowned teachers such as Christopher Elton, Pascal Rogé, Bruno Canino, Antonio Sánchez Lucena, and Dimitri Alexeev.
She continued postgraduate studies in piano performance at L'École Normale Supérieure de Musique de Paris, France, under the guidance of Profs. Ramzi Yassa and Guigla Katsarava.
Besides the aforementioned scholarship by the Ferrer-Salat Foundation, María was also awarded the New York University (NYU) Talent Scholarship to pursue graduate studies at NYU Steinhardt in the studio of Artist Faculty member Dr. Deirdre O'Donohue. She has worked as an adjunct piano faculty at NYU since September 2013.
After earning her Master's Degree at NYU, she is now pursuing Professional Studies at Manhattan School of Music with the internationally acclaimed pianist Prof. Horacio Gutierrez.
María Manzano has given concerts in many major European concert halls, such as Salle Cortot in Paris, Collège d'Espagne at La Cité Internationale Universitaire de Paris, Fondation Biermans-Lapôtre of Belgium and Luxembourg, Liceu Auditorium and Gaudí's La Pedrera Concert Hall in Barcelona, The National Concert Hall in Madrid, Euskalduna Palace in Bilbao, and others. She has appeared in Classical Music programs on TV and she has played before such personalities as Her Majesty the Queen Sofia of Spain. She has also given recitals at New York City venues, such as Provincetown Playhouse, Blackbox Theater and Saklad Auditorium.
She has been awarded several other scholarships and prizes. Among them are those given by the Pedro Pons Foundation, the Spanish Association for Performer Musicians, the Andalusia International University, Artmusic, Ferrer-Salat Foundation Young Talents Grant, Madrid Conservatory First Prize, the Spanish College Music Competition at the Cité Internationale Universitaire de Paris, the "Paper de Música" International Competition and the "Cambra de Barcelona" Competition.
María Manzano is the founder and director of Barcelona Piano Academy, an international summer piano festival featuring recitals and masterclasses with a faculty that includes many internationally renowned teachers and that attracts every year students from all over the world.
Her performances of Romantic and Spanish Music have been praised "for their style and technical accuracy" and because of "the intense expression she infuses into her communicative playing". Among the recitals she has scheduled for the 2015-16 season, there will be appearances at the United Nations in NYC and at the Beethoven Conservatory in Buenos Aires, Argentina.