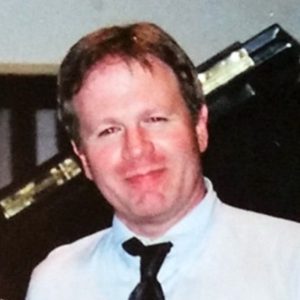 Peter Brownlee is trained as a pianist and harpsichordist. He made his piano concerto debut at age twelve with the Marin Youth Symphony. Early teachers included Marilyn Thompson, Nancy Lyle Bennett, Istvan Nadas and Joan Benson. After attending the San Francisco Conservatory of Music, his studies continued in New York City with David Hollander, Sophia Rosoff and Albert Fuller. Professional performances have included Barge Music, in New York City; the San Francisco Chamber Orchestra, the Sing It Yourself Messiah (harpsichord continuo) at Davies Symphony Hall, in San Francisco; the Huntington Library, in Los Angeles; as well as appearances at St. Gregory's Recital Series, in San Francisco; and King's Chapel, in Boston.
He is an active member of the Music Teachers National Association, the Oregon Music Teachers Association (OMTA), the Royal Conservatory of Music (Canada), the Associated Board of the Royal Schools of Music (UK) and since 2020 has been on the faculty of the Cascade School of Music. He has contributed articles to various music publications including the Journal of Clavichord International, November 2014; Fortepiano & Harpsichord magazine, Autumn 2020; Continuo magazine; and Oregon Musician magazine. He was a consultant to the producers of Landowska: Uncommon Visionary, a PBS music documentary which aired during the 1997-98 season and is now available on DVD. He is the principal founder and former Artistic Director of the Cascades Classical Music Foundation.
Peter has given lectures at the University of Alberta at Edmonton; the Western Early Keyboard Association, Reed College; the San Francisco Conservatory of Music, and he has adjudicated the Junior Bach Festival, in Berkeley; the Seattle International Piano Competition, the Music Teachers Association, in California; the OMTA Bach Festival and other organizations. His students are frequent participants in world-class master classes and have appeared as soloists with the San Francisco Chamber Orchestra, Aurora Borealis, Central Oregon Symphony Orchestra, High Desert Chamber Music, Newport Music Festival, Cascade Festival Orchestra and other distinguished venues.