Revised Deadlines for Two Competitions
The SIPF announces deadline extensions for two of its upcoming events: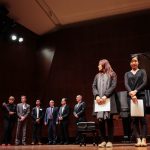 2022 Seattle International Piano Competition. Since 2008, the SIPF invites pianists from around the globe to compete for cash and non-cash prizes. With categories for three brackets of youth, outstanding amateurs, collegiate artists, professionals, and free of programming requirements, it is one of the world's most inclusive competitions. This bi-annual event converts to an exclusively hybrid online format this year. Originally published as May 15, the new deadline is 11:59 pm, Friday, July 15 (Pacific Standard Time). Note that for age category definitions, the originally published deadline of May 15 remains the standard for determining eligibility.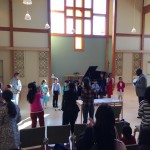 Eighth Virtuoso Artists Festival. Since 2015, this annual competitive festival invites instrumentalists of all ages to record and perform works from among the romantic, impressionistic, and contemporary eras with sub-categories for single works and multiple works. Narrowly defined age groups and numerous awards means participants are generously decorated. Medals and diplomas will be distributed to the many participants of this approachable festival. The new deadline for entry is Saturday, June 25 at 9:00 pm (Pacific Standard Time).