Ninth SIPC Deadline: July 15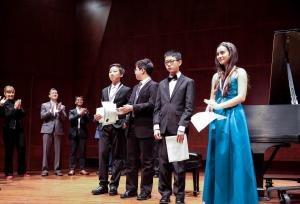 Two days remain before the deadline of the Ninth Seattle Int'l Piano Competition. This year's event is online. With a chance to win more than $18,000 in total cash prizes, who will be decorated this year's medalists? Categories for professional and collegiate artist, outstanding amateurs, and youth divide the participants in this unique hybrid event that is free of standard programming requirements and age limits. The SIPF invites artists to send their defining moments in video format.
Finalists among the fully competitive categories will be notified in early August, after which they will be invited to submit an exclusive final round performance.
Note that there will be no further deadline extension for this edition of the competition.
Complete Rules
Prizes
Frequently Asked Questions
Application