Virtuoso Festival Approaches
We look forward to the events of the 2016 Virtuoso Festival all day Saturday, April 2, 2016. Open to participants of all ages performing music of the Romantic Era who play solo piano, violin, as well as chamber music with piano, this approachable festival is divided by age categories. Participants are generously decorated with up to three gold medalists category, as well as up to five silver medalists, and an indeterminate number of honorable mentions.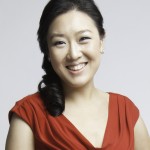 Participants may apply by filling out an online registration form. The deadline is 11:59 pm, Monday, March 21. We are also pleased to announce our two esteemed adjudicators for the day, Dr. Natalya Ageyeva and Dr. Minji Noh. We look forward to some tremendous performances in April at Forest Ridge of the Sacred Heart in Bellevue!